Overview
The VP869 is a high-performance 6U OpenVPX FPGA processing board featuring two Xilinx® UltraScale+™ FPGAs and a Zynq® 7000 Series multiprocessor system-on-chip (MPSoC). It is designed for the most demanding mission critical military, defense, and industrial applications where extreme FPGA processing and I/O bandwidth capabilities are needed. Applications include electronic warfare, signal intelligence, radar/sonar, and high performance embedded computing.
Extreme I/O Bandwidth
With 72 high speed serial lanes to the backplane, the VP869 is capable of extreme backplane bandwidth up to 594 Gbps of data throughput for advanced processing and offload applications. The VP869 is customizable with two VITA 57.4 FMC+ sites. With the FMC+, users have access to 24 high speed serial lanes and 80 LVDS lanes per site, enabling advanced I/O with Abaco's wide portfolio of high performance FPGA mezzanine cards (FMCs).  The optional RTM630 FireFly fiber optic interconnect RTM enables extreme offloading capabilities with 48 duplex fiber optic channels capable of transferring data at up to 8 Gb/s each. Whether the requirement is for ultra-wideband low-latency analog interfaces for electronic warfare applications or high-density synchronous channels for synthetic aperture radar (SAR), the VP869 is powerful and flexible enough to accommodate a broad array of applications.
Flexible and Upgradable
The VP869 was built with flexibility and upgradability in mind. The two Virtex™ Ultrascale+ FPGAs can be selected from two different devices - giving the user many options from which to choose depending on the performance, cost, and power profile. In line with Abaco's commitment to maximizing return on customer investment and minimizing long term cost of ownership, the VP869 is a form fit and function upgrade to the VP868.
In some applications, the Zynq 7000 device removes the need for a separate single board computer, reducing total system size weight and power (SWaP). The Zynq 7000 comes preloaded with a functional Linux operating system reference design.
Secure
The Zynq 7000 Series MPSoC, as well as the two Ultrascale+ devices, brings many security features to enable bit file encryption to protect the most sensitive and mission critical IP.

OpenVPXLogo.gif
Specifications
FPGA Family
2x Virtex Ultrascale+
I/O
Configurable using FMCs
Memory
18GB DDR3 SDRAM with ECC
Request A Quote
VP869 FPGA Card
6U VPX Dual Ultrascale+ FPGA and Zynq 7000 SoC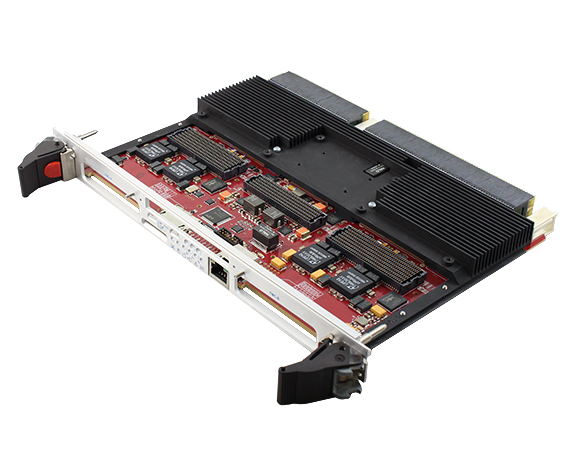 Contact An Expert
Looking for help with
VP869 FPGA Card
6U VPX Dual Ultrascale+ FPGA and Zynq 7000 SoC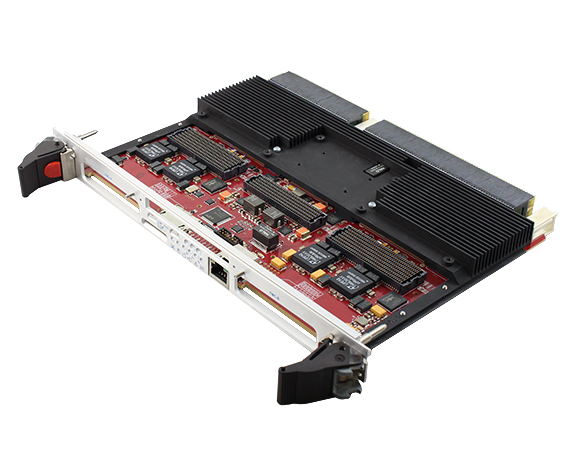 Get Support
Looking for help with
VP869 FPGA Card
6U VPX Dual Ultrascale+ FPGA and Zynq 7000 SoC