Overview
The VP868 is a high performance 6U OpenVPX (VITA-65) compliant plug-in module with advanced digital signal processing capabilities. At the heart of the VP868 is a Zynq dual Arm-9 device for processing offload and board management.
Its processing power comes from two Xilinx UltraScale FPGAs with over 100Gb/s duplex inter-chip communication bandwidth. An optional storage and I/O expansion module is available supporting SATA/PCIe solid state drive technologies.
The VP868 includes flexible I/O with two VITA 57.4 compliant FMC+ sites. The board includes support for both Kintex and Virtex UltraScale devices with a migration path to UltraScale+ devices.
The module is ideal for applications requiring both high performance processing and I/O with the ability to scale from the lab to deployed rugged environments.
A single FPGA variant, the VP840, is available as well. Contact Abaco for more details.
Board Support Package
Our Board Support Package helps customers get their hardware implementation underway as quickly as possible by providing the Stellar IP FPGA development tool, and the 4FM GUI user interface for controlling and monitoring the hardware, as well as other supporting elements.

OpenVPXLogo.gif
Specifications
FPGA Family
2x Ultrascale Kintex or Virtex
I/O
Configurable using FMCs
Memory
36 GB DDR3 SDRAM with ECC
Other
Designed for the most demanding mission critical military/defense/ industrial applications where extreme FPGA processing and I/O bandwidth capabilities are needed
User Programmable FPGA
Kintex or Virtex Ultrascale
Request A Quote
VP868 FPGA Card
6U VPX Dual Ultrascale FPGA and Zynq Processor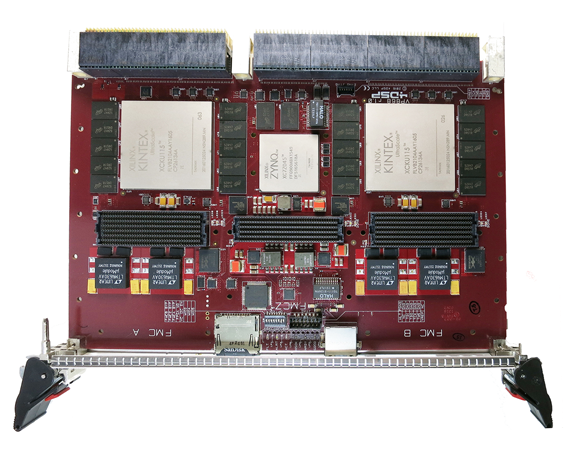 Contact An Expert
Looking for help with
VP868 FPGA Card
6U VPX Dual Ultrascale FPGA and Zynq Processor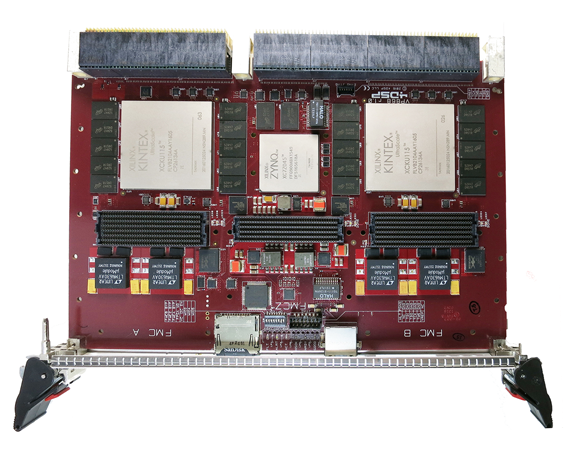 Get Support
Looking for help with
VP868 FPGA Card
6U VPX Dual Ultrascale FPGA and Zynq Processor