Overview
Abaco Systems RPCIE-1553 is the latest generation of performance and flexibility for MIL-STD-1553 A/B Notice II on a native PCI Express module. Available in -40°C to +70°C temperature with one, two or four dual-redundant channels, the RPCIE-1553 includes advanced API (Application Programming Interface) software that reduces application development time.

Standard features include IRIG-B signal Receiver/Generator, transformer coupling, 4 lane PCI Express support, 1 Mbyte of RAM per channel, 64-bit, 25 nanosecond message timetagging, triggers, extensive BC & RT link-list structures, error injection/detection, avionics level discretes, automatic/manual RT Status Bit and Mode Code responses, along with advanced BC functionality. Variable voltage output is optionally available. The RPCIE-1553 Bus Monitors provide unparalleled error detection and 100% monitoring of fully loaded buses.
The Abaco Systems MIL-STD-1553 product line is significantly enhanced to meet the varying requirements of end users. The internal MIL-STD-1553 Local Processing Unit (LPU) has undergone a major update to improve and expand performance, functionality and modularity.  The LPU version is 4.XX or 5.XX (V4/V5) on legacy firmware and version 6.XX (V6) on the new enhanced firmware. In addition to these LPU improvements, multiple other changes were added to enhance firmware and software modularity across multiple platforms.
V6 firmware is highly recommended for all new developments. Previous V4/V5 firmware has been deprecated and will no longer be actively developed but will continue to be supported.  Any future 1553 product features or enhancements will only be developed for the V6 firmware.
Using V6 firmware will require updating to BusTools/1553-API version 8.x or later.
Multi-function Interfaces
RPCIE-1553 multi-function interfaces are easily configured to operate with simultaneous Bus Controller, 31 Remote Terminals and Bus Monitor functionality.
 
Dual-function Interfaces 
Dual-function RPCIE-1553 interfaces have all the features and functionality of the multi-function versions, with either Bus Monitor and Bus Controller, or Bus monitor and up to 31 Remote terminals. 
Software
Abaco Systems provides our advanced 1553 API in source code, along with support for Windows®, VxWorks® and Linux (contact the factory for supported operating system versions).. To access 1553 functionality without software development, BusTools/1553, Abaco Systems MIL-STD-1553 bus analysis, simulation and data logging/monitoring solution is optionally available.
1, 2 or 4 dual-redundant MIL-STD-1553A/B Notice II channels
Native 4 lane PCI Express interface (no bridge)
Simultaneous Bus Controller, 31 Remote Terminals and Bus Monitor
High-level API for Windows®, VxWorks® and Linux included (contact the factory for supported operating system versions)
Multi-function and single-function versions
Optional IRIG-B receiver/generator
64-bit, 25 ns message timetagging
Complete message programmability
Flexible message status/interrupt generation
I/O triggering and error injection/detection
Transition cabling to 1553 cable jacks included
Optional conformal coating
Supportable throughout program lifetime with Product Lifetime Management (PLM) program

WindRiver.gif
Specifications
Application
Lab, Simulation, Test
Request A Quote
RPCIE-1553 Interface
RPCIE-1553 High Density PCI Express Interface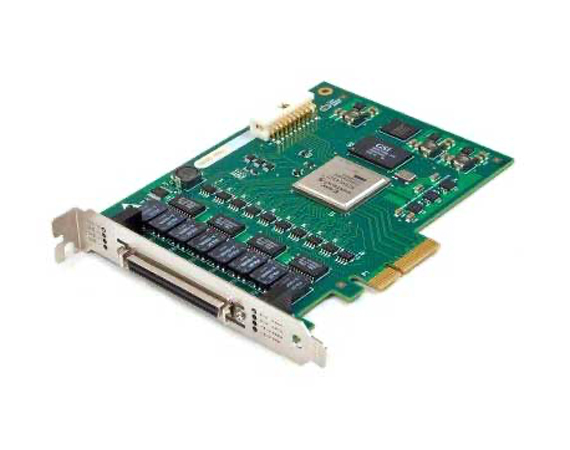 Contact An Expert
Looking for help with
RPCIE-1553 Interface
RPCIE-1553 High Density PCI Express Interface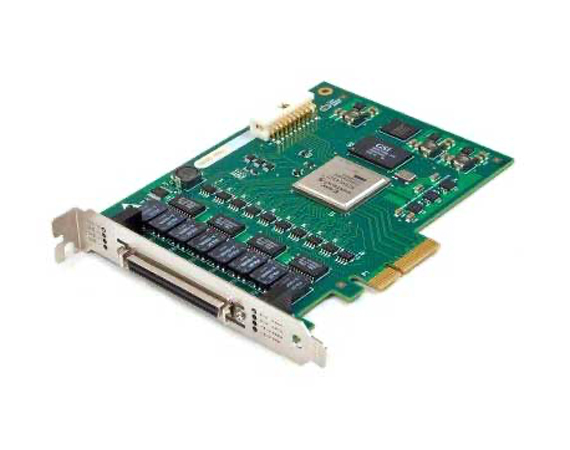 Get Support
Looking for help with
RPCIE-1553 Interface
RPCIE-1553 High Density PCI Express Interface