Overview
Remote data transfer at the industry's highest speed
PMC or XMC options allow flexibility in choice of host
High performance throughput up to 1.4 Gigabytes/second
Noise-immune fiber link up to 10kms
Allows for optical channels to be bonded
Designed for applications where the sensor is geographically remote from the backend processor, the SPR507B combines high performance technologies with flexible integration options to deliver remote data at high speeds with accuracy and reliability.
Low latency throughput via sFPDP
Abaco Systems was among the first companies to embrace the speed, low latency, reliability and flexibility of the sFPDP (serial front panel data port) communications protocol, and the SPR507B provides support for four sFPDP ports for optimum throughput.
Optimum performance, maximum flexibility
The SPR507B features the Xilinx® Virtex®-6 FPGA to help it deliver up to 4.25 Gbaud per link, while minimizing power consumption and heat dissipation compared with earlier generations of FPGA – providing not only leading edge performance but also flexibility in deployment.
Specifications
Function
Quad Serial FPDP Interface
Ruggedization
Level 1-5 Air, Conduction Cooled
User Programmable FPGA
Virtex-6 XC6VLX130T
Request A Quote
SPR507B Serial FPDP XMC/PMC
4-Channel Serial FPDP Rugged XMC/PMC Module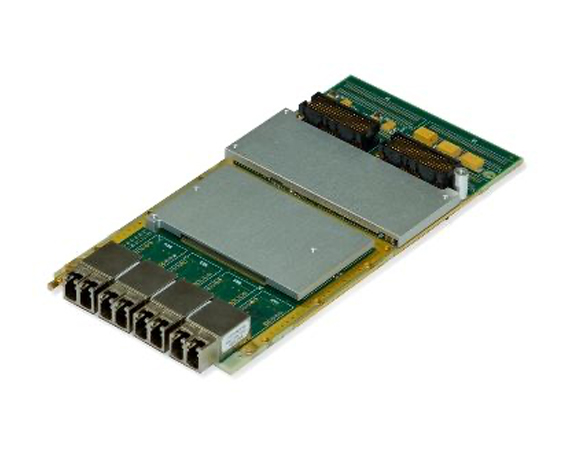 Contact An Expert
Looking for help with
SPR507B Serial FPDP XMC/PMC
4-Channel Serial FPDP Rugged XMC/PMC Module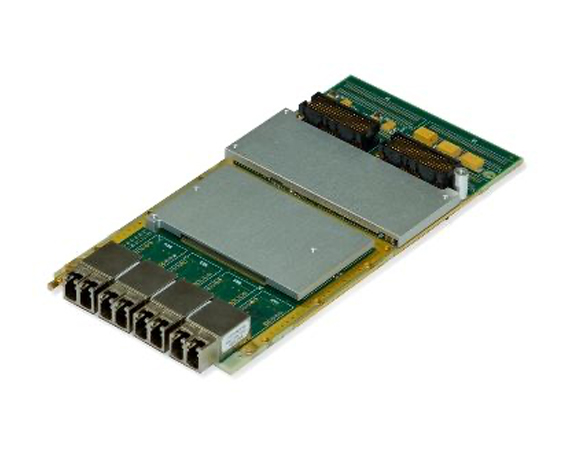 Get Support
Looking for help with
SPR507B Serial FPDP XMC/PMC
4-Channel Serial FPDP Rugged XMC/PMC Module