PPC11A Rugged 6U VME Single Board Computer
NXP QorIQ T2081/T1042-based SBC designed specifically for harsh environments
Overview
Technology insertion roadmap minimizes integration effort
The PPC11A supports the same technology insertion pin-out as previous members of the PowerXtreme family including popular boards such as the PPC4A, PPC7A, PPC9A and PPC10A, minimizing integration time and effort for legacy upgrades.

Power/performance options offer optimum application effectiveness
The PPC11A offers a high performance option based on NXP QorIQ T series processors, allowing the user to select a solution tailored to the application.

Application Centric
The PPC11A ensures long term support through an industry-standard Universe IID VME interface. Fully rugged by design, the PPC11A offers flexible I/O configurations to satisfy a wide range of application requirements.
Specifications
Processor
QorIQ T2081 @ 1.8 GHz / T1042 @ 1.4 GHz
Maximum Memory
8 GB DDR3 SDRAM with ECC
I/O
COM, Gigabit Ethernet, GPIO, SATA, Serial, USB
Transition Modules
P25X606G
Ethernet
Gigabit Ethernet
Other
512 MB NOR Flash memory, 32 GB NAND Flash SATA Solid State Drive
Ruggedization
Level 1-5 Air, Conduction Cooled
Accessories
P25X606G - P2 Rear Transition Module (RTM) for PPCx series cards (ERNI Connector)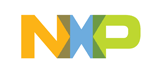 Freescale Alliance
10 SBC questions to ask
Not all single board computers are created equal. Find out more about how your current supplier's offering compares with Abaco's.
Cooling
When you need maximum compute performance and survivability, you need innovative cooling technologies like heat pipes, Abaco's Nano Thermal Interface – and more.
Development Systems and Chassis
Our chassis provide you with cost-effective housing for our products – whether your specification calls for a standalone or expansion system.