Overview
The PMCCG1 graphics board is designed to meet the needs of a wide range of graphics applications on host cards with PCI bus architectures. The PMCCG1's S3 2300E GPU is a perfect balance between high performance and low power for many military and aerospace applications. It provides 256 Mbytes of DDR2 local memory. With its PCI-X host interface, the PMCCG1 offers significantly higher performance than previous generations of PMC graphics cards, which were limited to 32-bit, 66 MHz operation.
On the mezzanine, the PCI bus is bridged to 4-lane PCI Express link to the GPU. Designed to be a pin-compatible superset of the PMCGA4C, the PMCCG1 offers two independent graphics channels in both analog VESA and digital DVI formats. In addition, there is a build-time option to convert one of the DVI outputs to LVDS.
The PMCCG1 has one channel of video input, which may be selected as RS-170, NTSC or PAL, in either CVBS or S-video formats. Driver support for the PMCCG1 Rugged PMC graphics mezzanine is available for both Intel® and PowerPC® platforms under VxWorks® and Integrity®, and for Intel under Microsoft® Windows® and Linux® operating systems. Contact Abaco Systems for support on safety-critical applications, and software to DO-178B.
S3 2300E GPU

256 Mbytes DDR2
64-bit memory bus

PCI-X interface

32/64-bit 33/66/100/133 MHz PCI bus

Dual channel output

2x analog VESA outputs
Up to UXGA (1600 x 1200) @ 60 Hz
2x digital DVI outputs
Up to WUXGA (1920 x 1200) @ 60 Hz
Build option for LVDS output

Video input

RS-170, NTSC, PAL
CVBS or S-video

Fast power supply discharge
PMC form factor
Air- and conduction-cooled variant
Specifications
Extended Temperature Range
Yes
Request A Quote
PMCCG1
PMCCG1 Rugged PMC Graphics Mezzanine Module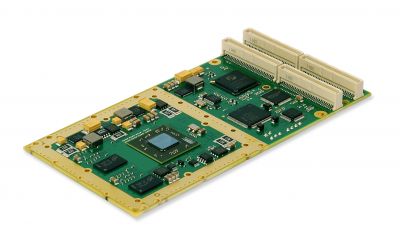 Contact An Expert
Looking for help with
PMCCG1
PMCCG1 Rugged PMC Graphics Mezzanine Module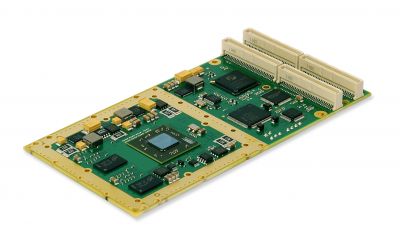 Get Support
Looking for help with
PMCCG1
PMCCG1 Rugged PMC Graphics Mezzanine Module