Overview
The SE2 is a high performance graphics engine that combines the latest Intel Core 2 Duo processing technology with NVIDIA graphics processing capabilities in a single slot VXS enabled SBC. 
The GS45 memory controller features a scalable front-side bus (800 – 1066 MHz) with dual channel DDR2 memory interface and a 16-lane PCI express linked to the NVIDIA GPU.  The ICH9M controller hub is featured on the SE2 providing: one x4 PCIe port or 10 Gigabit Ethernet, integrated Gigabit Ethernet controllers, six ports high speed USB 2.0, one SATA port, and Intel High Definition Audio.
SE2 offers an optional 10 Gigabit Ethernet controller linked to the I/O hub via 4-lane PCIe. 
The x16 PCIe links to the NVIDIA graphics processing unit, with options for the G73 or G72 on the SE2. This board features full NVIDIA clock speeds over the rugged temperature range delivering the highest performance in the toughest environments.
The VXS form factor is mechanically compatible with VME, but provides the high-speed P0 connector suitable for routing the 10 Gigabit Ethernet and PCIe.
• Windows
®
XP, XP Embedded, Vista, and Linux
®
via standard installation media
• RTOS support for VxWorks
®
6.6 from Abaco Systems
• Uses NVIDIA drivers for latest OpenGL and DirectX under Windows and Linux, and OpenGL drivers from Abaco Systems under VxWorks.
• Intel
®
Core 2 Duo up to 2.26 GHz (Penryn)
• NVIDIA Graphics (G73 or G72)
• Up to 8 GByte DDR2 SDRAM via single SODIMM
• Single slot 6U VXS card
• Air and conduction cooled variants

PLMProgram.gif
Specifications
Chip Set:
NVIDIA G73; Intel Core2 Duo @ up to 2.26 GHz
Extended Temperature Range
Yes
Request A Quote
SE2
SE2 - High Performance Graphics Engine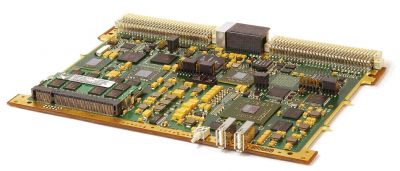 Contact An Expert
Looking for help with
SE2
SE2 - High Performance Graphics Engine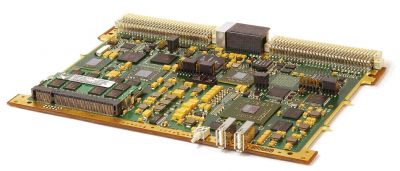 Get Support
Looking for help with
SE2
SE2 - High Performance Graphics Engine