Overview
Super small
The R15-MPCIE is very small (30mm x 40.95mm x 4.7mm) and lightweight for applications deployed in highly constrained environments where platforms require minimum SWaP solutions. It is designed for those working in avionics test and simulation for field and test support, and for use in data logging in which it offers significant advantages and flexibility. The Mini PCI Express interface and small size and weight also make the R15-MPCIE ideal for installation in a portable device or in small form factor mother board systems, delivering the appropriate mix and quantity of I/O for each application. 
The small form factor of the R15-MPCIE does not compromise its capability, however. The R15-MPCIE supports two fully-capable dual redundant 1553 channels, giving it greater functional density than competing products. It also supports avionics-level voltages via two input/output bi-directional discretes.
Rugged I/O high retention connectors
Ideal for harsh environments in which shock and vibration can create reliability challenges, the R15-MPCIE is also characterized by its unique and industry-leading hard tie screw-in high retention rugged connector that is not found in competing products.
Reduce application development time
For customers already leveraging the power and flexibility of Abaco's broad Avionics I/O offerings, the R15-MPCIE provides an additional form factor in line with industry trends, and an API (application programming interface) that is proven and familiar, as it is consistent with other Abaco products. 
Specifications
Application
Lab, Simulation, Test, Notebook Portable, Rugged, Embedded
Form Factor
Mini PCI Express
Request A Quote
R15-MPCIE Interface
MIL-STD-1553 Mini PCI Express Interface Card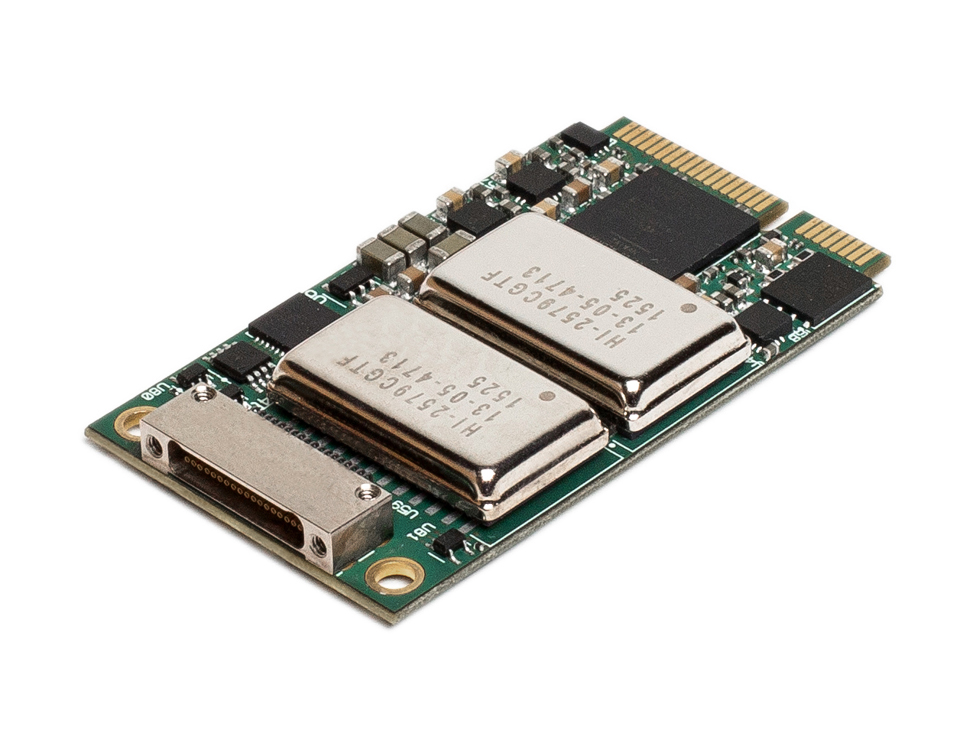 Contact An Expert
Looking for help with
R15-MPCIE Interface
MIL-STD-1553 Mini PCI Express Interface Card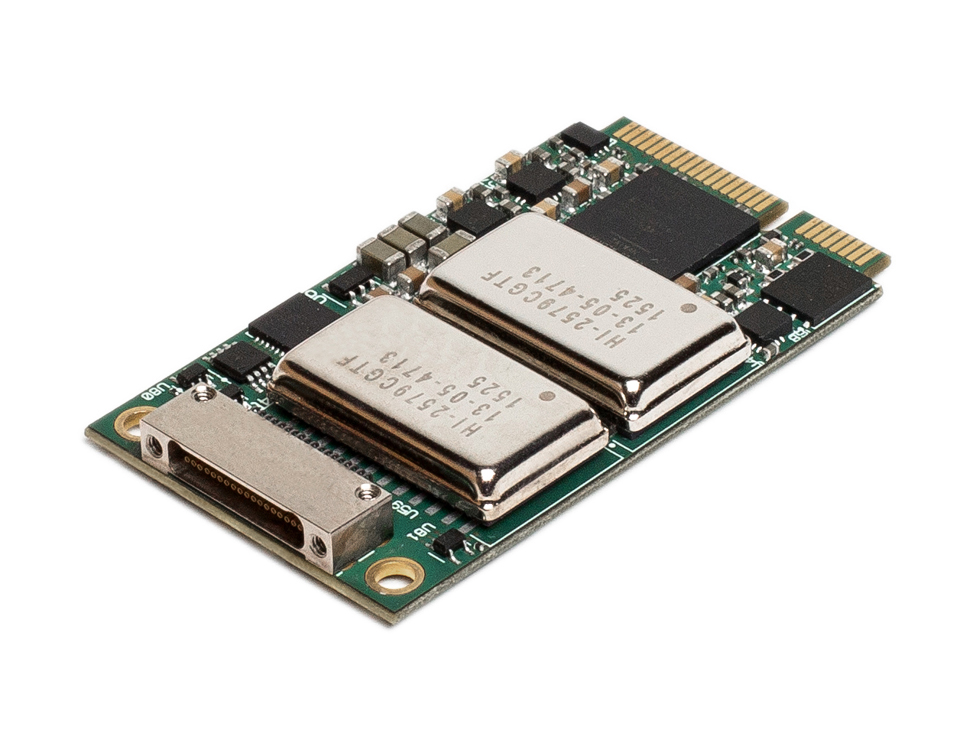 Get Support
Looking for help with
R15-MPCIE Interface
MIL-STD-1553 Mini PCI Express Interface Card