Overview
Cost-Effective Performance in a Small Package
Designed for communications, radar and test and measurements applications, the ICS-1555 Digital Receiver PMC card combines ADC and DSP technologies to provide cost-effective high performance in a single PMC site.
Maximum signal processing capability with minimum power consumption
The ICS-1555 consists of four 16-bit ADCs sampling synchronously at frequencies up to 180 MHz, with the ability to synchronize the sampling to an external reference. Simultaneous downconversion of up to 16 arbitrary signal bands is provided by four Graychip GC4016 digital downconverters (DDCs). A Xilinx® Virtex®-5 SX95T FPGA is provided for user-defined signal processing functions, giving greater capacity and lower power consumption than previous generations.
 
Ideally suited for demanding application
The ICS-1555 is ideally suited for applications in:
Military communications
3G and 4G cellular base station development
Signals intelligence
Smart antenna
Radar beam forming
Wireless test and measurement
Satellite ground station
Specifications
Function
Receiver (Analog Input)
Max. Sampling/Conversion Frequency
160 MHz/ch. or 180 MHz/ch.
Ruggedization
Commercial (benign)
User Programmable FPGA
Virtex-5 V5SX95T
Request A Quote
ICS-1555 ADC Module
4-channel digital receiver PMC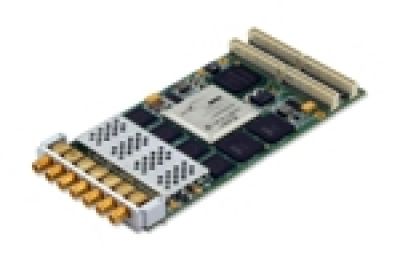 Contact An Expert
Looking for help with
ICS-1555 ADC Module
4-channel digital receiver PMC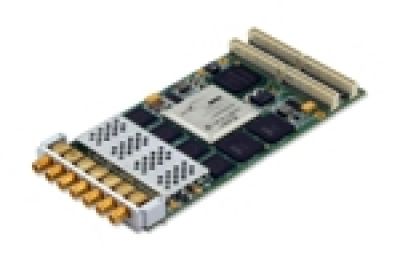 Get Support
Looking for help with
ICS-1555 ADC Module
4-channel digital receiver PMC