Overview
The CRS800 is a standalone, small form factor family of systems designed to provide a processing platform for data acquisition, signal processing, and communication. Available in multiple configurations, the CRS800 can be adapted to your specific application requirements, while taking advantage of COTS components.
The CRS820 has a single FMC site that is compatible with Abaco's industry leading FMC portfolio. For applications that require densely packed analog I/O, the CRS821 provides 16 channels input and 16 channels output. The two benchtop configurations are ideal for development and prototyping purposes. 
Despite its small size, the CRS800 provides high-performance embedded processing and computing with flexible I/O in a compact footprint for applications where size, weight and power are the primary concerns.
Board Support Package
Our Board Support Package helps you get your hardware implementation underway as quickly as possible by providing reference designs, the Stellar IP FPGA development tool, and the 4FM GUI user interface for controlling and monitoring the hardware, as well as other supporting elements.
The CRSCC820 configuration is no longer recommended for new designs. Please contact Abaco Systems for more information.
Specifications
I/O Types
Multi-channel A/D and D/A using FMCs
Processor
Intel Atom Quad Core 1.91 GHz
User Programmable FPGA
Kintex Ultrascale
Request A Quote
CRS800 Compact Reconfigurable System
SWaP-optimized DSP system with multiple configurations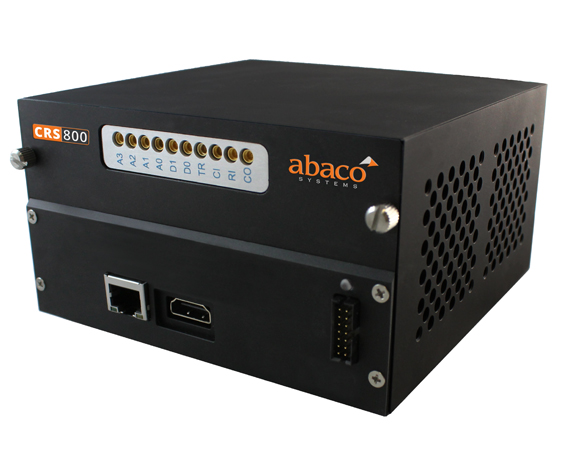 Contact An Expert
Looking for help with
CRS800 Compact Reconfigurable System
SWaP-optimized DSP system with multiple configurations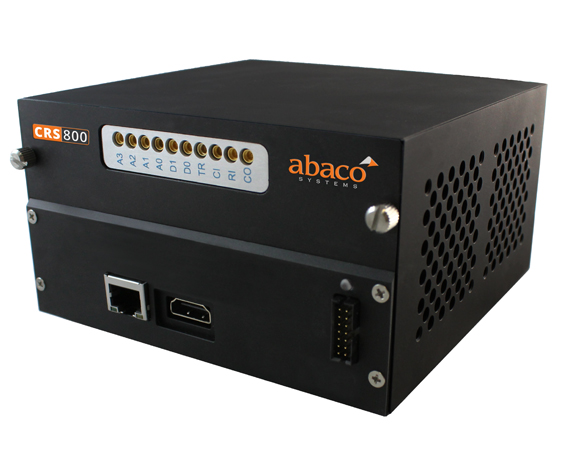 Get Support
Looking for help with
CRS800 Compact Reconfigurable System
SWaP-optimized DSP system with multiple configurations