We recommend the following alternative solutions: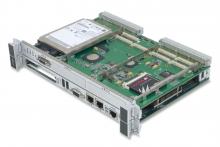 Meet the computing needs of demanding industrial applications with a 6U VME Intel-based embedded computer
Learn More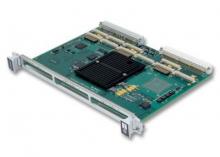 The EXP237 offers three additional XMC/PMC expansion sites in VMEbus systems via on-board connector to host SBC.
Learn More
Overview
V7851 is a dual slot VME single board computer that integrates Intel Pentium 4 Processor - M with up to three PMC expansion sites, an enhanced parallel port, and optional dual channel Ultra160 SCSI and IDE hard drive capabilities. Operating at up to 2.2 GHz, the V7851 is ideal for bandwidth intensive applications requiring multiple I/O interfaces. The V7851 utilizes the Intel 852GME chipset, which provides a 400 MHz system bus, up to 1 GB PC 1600 DDR SDRAM, as well as Intel Extreme Graphics 2 Technology.
Internal SVGA and DVI controller
Up to 1.0 GB PC 1600 DDR SDRAM
2.2 GHz Intel Pentium 4 Processor M
Up to 3 PMC expansion sites
Specifications
Maximum Memory
Up to 1 GB DDR SDRAM PC 1600
Bus Interface Chip
Tundra Universe IIB
Ethernet
Gigabit Ethernet
Ruggedization
Commercial (benign)

Intel ISA