Overview
The V7479 is a versatile mass storage module with the flexibility to offer a DVD/CD-R/W drive in combination with a SATA hard disk or Solid State Drive.  This board is designed specifically for use with VME Single Board Computers (SBC) from Abaco Systems for added I/O and storage capabilities.
The V7479 uses two incoming channels of SATA for communication to the host processor board.  The optical drive allows for maximum versatility to the user allowing for read and write access.
The dual Serial ATA channels are routed from the onboard storage devices to the VME P2 connector where the ACC-0650 rear transition module connects the signals to the host SBC.
The V7479 is compatible to the V7865, V7768, V7769, V7812 and V7875 SBCs.
V7479 is supplied with two ACC-0650 rear transition modules and two SATA cable
Single Slot VME Storage Card with SATA optical drive and hard drive or solid state drive
Optical storage is either DVD-R/W or CD-R/W
Rotating hard drive up to 200 GByte
Solid state drive up to 64 GByte
Specifications
Capacity
Up to 200 GB Rotating Hard Drive; Up to 64 GB Solid State Disk
Function
VME SATA DVD/CD-R/W with a SATA hard disk or Solid State Drive
Request A Quote
V7479 Mass Storage Module for VME
Combines DVD/CD-R/W and hard disk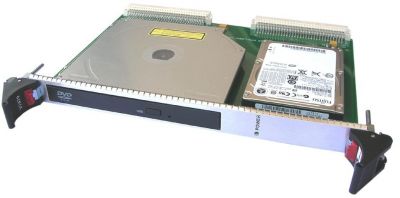 Contact An Expert
Looking for help with
V7479 Mass Storage Module for VME
Combines DVD/CD-R/W and hard disk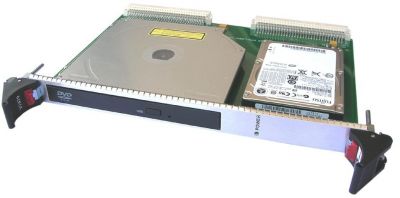 Get Support
Looking for help with
V7479 Mass Storage Module for VME
Combines DVD/CD-R/W and hard disk