SWE440S
Rugged Fully Managed Ethernet Switch aligned to the SOSA™ Technical Standard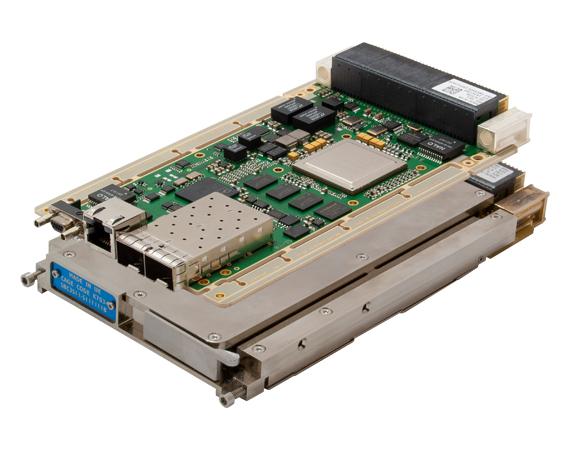 Overview
Technology insertion, alignment with SOSA™
The NETernity™ SWE440S is a fully managed (Layer 2/3) 3U VPX Ethernet switch designed to meet the most demanding requirements for network switching in tactical applications. Building on the strong capability and high performance of the SWE440A 3U VPX networking solution, the SWE440S offers the same winning solution and has been designed to align to the SOSA Technical Standard. For customers who are not seeking alignment to this standard, a full-feature variant of the SWE440S with more I/O is available to provide a robust insertion/upgrade solution for users of the SWE440A, delivering substantially superior performance with minimal disruption.
Powerful hardware and game-changing software
Equipped with the latest version of OpenWare™ switch management software, the SWE440S is capable of delivering the fully managed Layer 3 routing and customization you need to create almost any topology.
Enabling your next high performance embedded system
The SWE440S complements Abaco single board computers, multiprocessors and sensor processors with 40 Gigabit connectivity, enabling maximum performance for mission ready systems. For applications that require 3U technology and alignment with the SOSA Technical Standard, the SWE440S, VP431, and SBC3511 provide a complete portfolio of products where interoperability has been designed in – reducing risk for your system.
Ultimate flexibility with the future in mind
Keeping the port wizard capabilities of the SWE440A, the SWE440S can quickly and easily be reconfigured (via OpenWare) to change quantities of 1G, 10G or 40G ports. This makes the SWE440S ideal for getting a new development started faster and keeping it moving if needs or requirements change, plus it makes for a future proof solution if you're running at 10G now but may jump to 40G later.
Specifications
Port Type
1000BaseT, 1000BaseKX, 10GBASE-KX4, 10GBASE-SR, 10GBASE-KR, 40GBASE-KR4, 10GBase-LR
Management Type
Fully Managed Layer-2/3+
Front Panel I/O Connectors
SFP+
Network Operations
Fabric speed switching and routing of L2 & L3 packets (including IPv6)
Software
OpenWare Switch Management
Ruggedization
Level 1 Std. Air Cooled, Level 5 Rugged Conduction Cooled

OpenVPX Logo

openware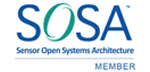 sosa
Ethernet switches: why time matters
A managed Ethernet switch can offer significant advantages over an unmanaged switch in terms of flexibility, availability and security. However: organizations will often compromise on these benefits in favor of the faster start-up times offered by an unmanaged switch.
OpenWare
The industry's most flexible, most customizable, most scalable network management software – with multi-level security and the fastest start-up time.