Overview
Looking for PMC board? Click here.
The RCNIC platform is a high performance Thunderbolt 3 device for the AFDX/ARINC 664 protocol. With two independent ports for traffic monitoring, traffic generation, external triggering and analysis, the RCNIC provides high-resolution time-tagging of incoming packets simultaneously with highly accurate traffic generation.
An IRIG-B receiver/generator is included for synchronization to an external IRIG-B time source and for synchronization between multiple RCNIC boards. Our exclusive pipeline architecture avoids the local bottlenecks of CPU-based interface solutions, and significantly outperforms standard NIC cards. The interface can be easily configured as either one dual-redundant AFDX/ARINC 664 port, or two high performance, independent ports. Simultaneous, real time traffic generation on both ports is highly accurate. Input and output triggers are provided, errors are detected or can be injected, while extensive link and protocol-level statistics are available for analysis.
Programs have complete access to all frame and header data, can easily wrap data and perform extensive BIT testing. Each incoming packet is tagged with a 20 nsec resolution, 64-bit time-tag.
• AFDX/ARINC 664 Part 7 dual port inter-face (two independent 10/100 MHz full duplex ports)
• Available as Thunderbolt 3
• 33/66 MHz, 32-bit PCI interface
• Includes AFDX and low-level Software
• Advanced reception features
• Advanced transmission scheduling
• Advanced software support
• Four bi-directional avionics level discretes
• Input and output triggers per channel
Specifications
Form Factor
Thunderbolt 3
Application
Lab, Simulation, Test, Portable
Other
IRIG, AFDX/ARINC 664 Part 7 stack
AFDX Stack
AFDX/ARINC 664 Part 7
IRIG Time Code Option
Yes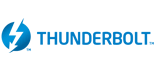 thunderbolt

WindRiver
Satisfy your need for high speed and low latency.
Thunderbolt™ 3: a new standard for high-speed, low latency portable avionics devices for a broad range of applications.
Avionics
Abaco provides extensive, in-depth support to avionics designers with a broad and deep line of avionics interfaces, test platforms, tools and software.