Overview
Modular, expandable Ethernet connectivity
The PMC610RC delivers two or four auto-negotiating ports of 10/100Mbit full-duplex Ethernet ports in the modular PMC form factor, allowing system integrators to expand the Ethernet connectivity of almost any embedded system. This version of the product features four RJ45 connectors on the front panel. 
High performance with low overhead.
Each of the Ethernet/PCI interfaces of the PMC610RC includes a powerful DMA engine with very deep FIFO buffers ensuring continuous, full bandwidth operation with minimum PCI overhead. A PCI to PCI bridge couples the Ethernet interfaces to the host PCI bus, assuring high performance with minimum PCI loading.
A unique feature allows two PMC610RC NICs to be directly cabled with a simple "cross-over". This configuration creates a full duplex 800Mbit dedicated data path -- delivering high bandwidth at very low cost. More complex, dedicated interconnects can be created using a hub or switch. Both point-to-point and switched hubs, in full duplex mode, remove many determinism concerns raised with traditional Ethernet solutions. This makes the PMC610RC an excellent candidate for high performance interconnects that require real time determinism.
Choice & Flexibility
Software drivers are available for most popular operating systems such as VxWorks, Linux, LynxOS,and Windows NT. These drivers have been carefully designed and implemented to integrate into the native LAN protocol stack of host operating systems allowing full user control over the Ethernet interfaces.
Wide operating temperature range versions of the PMC610RC are also available. There is also a 2-port version of the product available.
Specifications
Front Panel I/O Connectors
RJ-45
PCI Controller/ Ethernet MAC
Intel 82551ER
Request A Quote
PMC610RC Network Interface Card
4-port quad 10/100BaseTX NIC PMC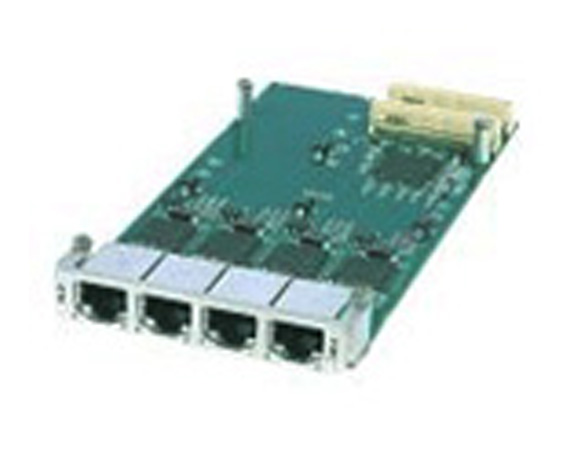 Contact An Expert
Looking for help with
PMC610RC Network Interface Card
4-port quad 10/100BaseTX NIC PMC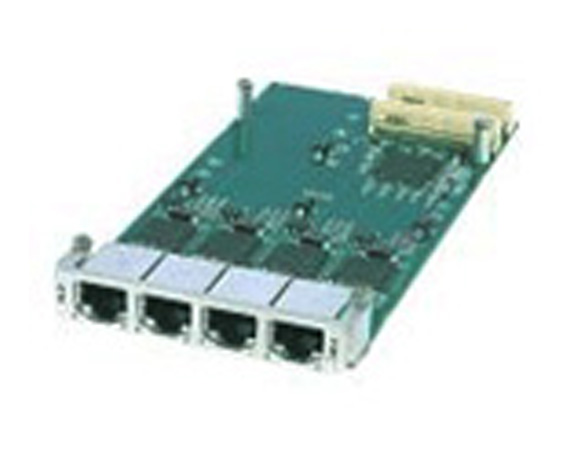 Get Support
Looking for help with
PMC610RC Network Interface Card
4-port quad 10/100BaseTX NIC PMC