Overview
Building on Innovative Concept
Building on the innovative concepts proven on the first generation G4DSP, the G4DSP-XD3 is aimed at defense and aerospace applications and available in air- and conduction cooled builds and supports any node to any node data over the onboard PCI-X ring with bandwidths of up to 500 Mbytes/s peak.
Multi-board systems are supported through the StarFabric data plane on P0 with additional control and data planes via Gigabit Ethernet and VME.
AXIS-enabled
The G4DSP-XD3 provides support for Abaco Systems' AXIS Advanced Multiprocessor Integrated Software development environment. AXIS provides a quick start for application development and system evaluation with a suite of fully integrated modules for system development, visualization and deployment including example applications such as a distributed corner turn and stress tests. AXISView provides an intuitive GUI for system visualisation and productivity tools that greatly reduce development time and time to market.  AXISLib VSIPL and RSPL optimized DSP, math and function libraries provide a wide range of optimized functions for the PowerPC™ e600/AltiVec platform. AXISFlow supports high through put, low latency, inter processor communication (IPC) across all system nodes to maximizes system performance, and increase flexibility in the design of the most demanding signal and data processing applications.

PLMProgram.gif
Specifications
Bus Interface Chip
Tundra Universe IID
Fabric Interface
StarFabric, GbE, VME
Maximum Memory
Up to 2 GB DDR SDRAM
Ruggedization
Level 4-5 Conduction Cooled
Request A Quote
G4DSP-XD3 Multiprocessor
Power Architecture MPC7448 VME multiprocessor with StarFabric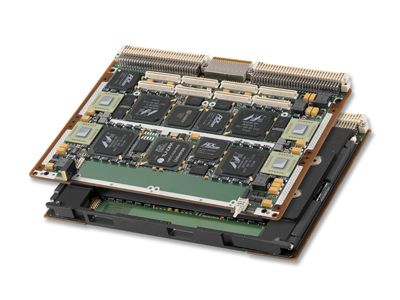 Contact An Expert
Looking for help with
G4DSP-XD3 Multiprocessor
Power Architecture MPC7448 VME multiprocessor with StarFabric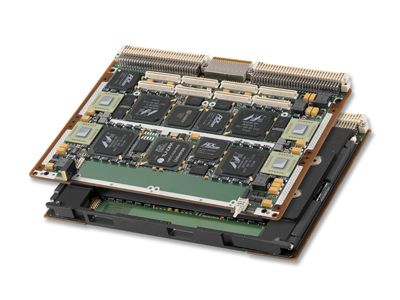 Get Support
Looking for help with
G4DSP-XD3 Multiprocessor
Power Architecture MPC7448 VME multiprocessor with StarFabric