Overview
Advanced, fully rugged multiprocessor solution
The 6U VPX form factor DSP230 is an advanced, fully rugged multiprocessor solution featuring quad Freescale 8641D processors and 4 Gigabytes of DDR2 SDRAM memory. Serial RapidIO enables a broad range of connectivity options, while support for PCI Express provides customers with access to extensive end point solutions, as well as a link to the onboard XMC site.
Setting the Standard
The DSP230 system blade sets the standard for deployed COTS multi-processors aimed at rugged defense and aerospace applications such as radar, sonar, signal intelligence and image processing. The DSP230 was the world's first 0.8 inch pitch quad 8641D solution, providing unrivalled system densities as a standalone card or as part of an integrated AXIS multicomputer.
AXIS Software Development Tools and Libraries
The DSP230 is fully supported by Abaco Systems' industry-leading AXIS Advanced Multiprocessor Integrated Software tools and libraries, and is a building block within Abaco Systems' AXIS multicomputer family, providing a range of multiprocessor configurations with the flexibility to integrate system specific I/O that caters to legacy as well as future requirements.

OpenVPXLogo.gif
Specifications
Fabric Interface
sRIO, PCIe, GbE
Management Plane
BMM (Baseboard Man. Module)
Maximum Memory
Up to 4 GB DDR2 SDRAM
Ruggedization
Level 1-2 Air Cooled
Request A Quote
DSP230 Multiprocessor
Rugged 6U VPX board with four Freescale MPC8641D/8640D processors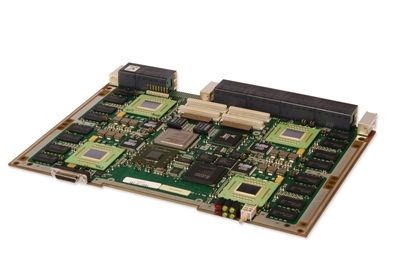 Contact An Expert
Looking for help with
DSP230 Multiprocessor
Rugged 6U VPX board with four Freescale MPC8641D/8640D processors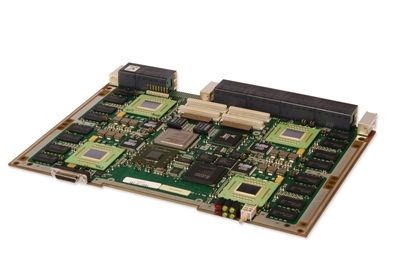 Get Support
Looking for help with
DSP230 Multiprocessor
Rugged 6U VPX board with four Freescale MPC8641D/8640D processors