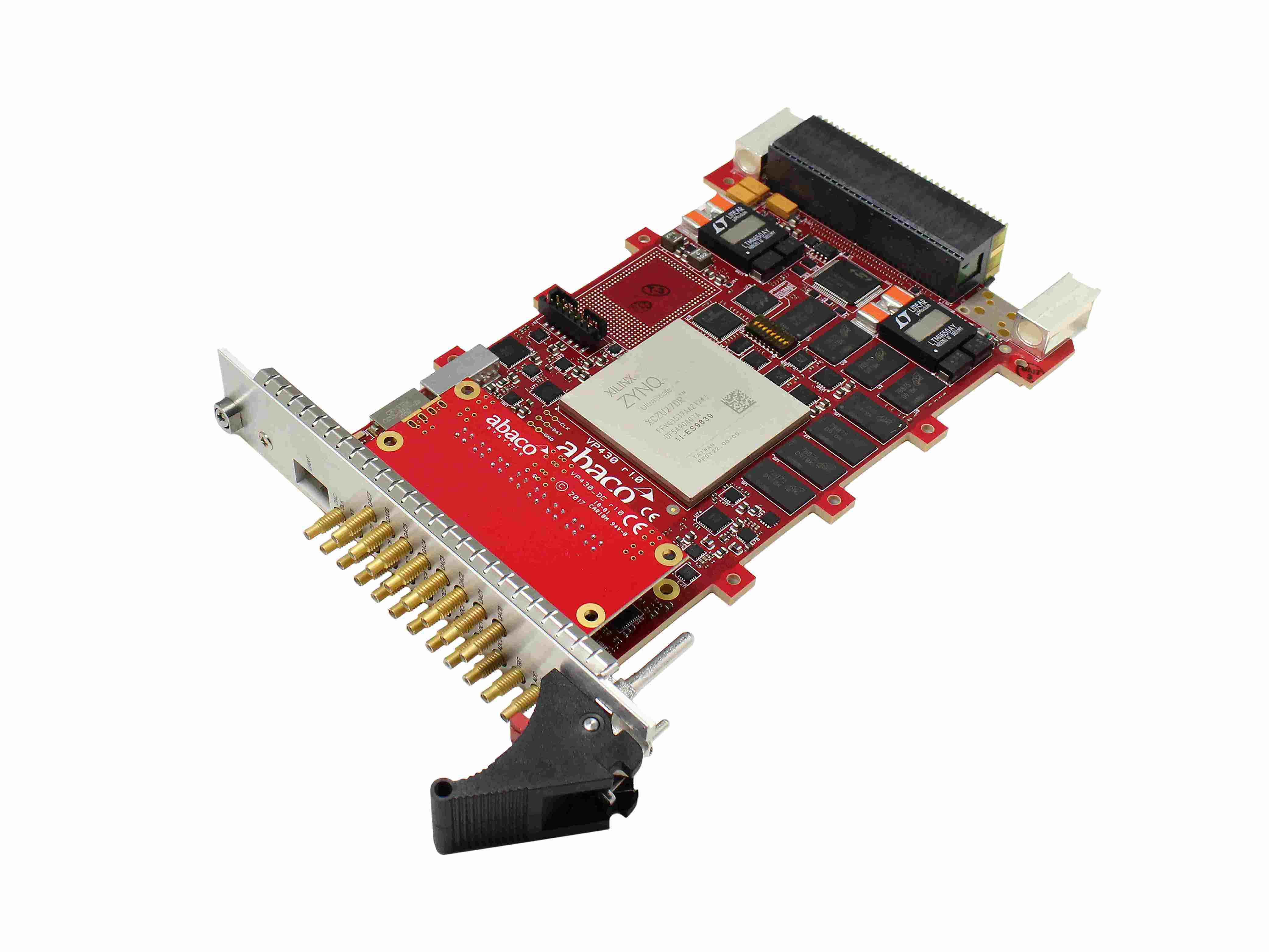 HUNTSVILLE, Ala.— November 13 2018 Abaco today announced that the company has won significant orders from a major US prime contractor that will see its 6U VPX-based RFSoC board deployed on a range of manned and unmanned aircraft as part of a comprehensive ELINT (electronic intelligence) upgrade.
Total value of the order to Abaco over the next two years is expected to be in excess of $2 million.
The board offers 16 ADC and DAC channels through the use of the Xilinx® Zynq® Ultrascale+™ RFSoC. It will be the second RFSoC board introduced by Abaco; the recently-announced 3U VPX VP430 Direct RF Processing System was the world's first COTS RFSoC board.
"Electronic intelligence is among the highest – perhaps the highest – of computing development priorities for our armed forces today," said John Muller, Chief Growth Officer at Abaco. "Given that new threats are discovered on almost a daily basis, it's incumbent on us to help get the right tools into the hands of our warfighters in the shortest time possible – and our relationship with Xilinx has enabled us to do that, bringing Xilinx's transformational RFSoC technology to market in the shortest possible time."
The VP430 is capable of enabling the most advanced electronic intelligence applications, as well as many others. Examples of the applications either under development, or planned for development, include a real time passive optical network, a next generation direction finding system for battlefield communications and a new electronic attack system. 
Designed for advanced electronic intelligence applications requiring MIMO (multiple input/output), beamforming, sensor processing and radar signal processing capabilities, the VP430 is a major step forward in performance and density, enabling the use of fewer boards and much less power while delivering increased processing throughput. In fact, for comparable capability, it occupies one fourth of the slots that earlier generation solutions would require.
The VP430 includes the option to be built with a FireFly™ 8-channel VITA 66.4 fiber optic interface for transfers of greater than 12 GBps for applications in which the throughput of the native VPX PCI Express® Gen3 data plane is inadequate or when a remote client requires streaming data.
Responding to the cost- and complexity challenge of RF systems with multiple channels - more channels means more expensive and large RF signal up/down conversion and signal conditioning - the VP430 enables direct RF sampling which can be implemented in the digital domain, bringing greater flexibility to the signal processing chain. Additionally, simplified integration with RF sampling devices removes the complexity of JESD204B high speed serial interfaces
The new Xilinx RFSoC is a revolutionary step in integration technology bringing a combination of Field Programmable Gate Array (FPGA) processing capability, a multi-processor embedded ARM® Cortex-A53 Application processing unit (APU), an ARM real time processing unit (RPU) and eight input analog-to-digital converter and eight digital-to-analog converter channels. Additionally, the Zynq Ultrascale+™ architecture integrates all this with features to enable high security IP protection. The RFSoC brings extreme analog bandwidth with a sustained throughput of 6 GSPS per channel and greater than 12 GBps per channel digital offload capability.
About Abaco Systems
With more than 30 years' experience, Abaco Systems is a global leader in open architecture computing and electronic systems for aerospace, defense and industrial applications. We create innovative, modular solutions based on open standards that are characterized by outstanding price/performance, ultimate rugged reliability and minimal SWaP. Our goal is to be a significant contributor to our customers' success, partnering with them to reduce cost, time-to-deployment and risk and supporting them over the long term.  With an active presence in hundreds of national asset platforms on land, sea and in the air, Abaco Systems is trusted where it matters most. www.abaco.com
For more information, contact:
Ian McMurray
Communications Manager
Abaco Systems
ARM is a registered trademark of ARM Limited. Xilinx and Zynq are registered trademarks, and UltraScale, Ultrascale+, Kintex and Virtex are trademarks, of Xilinx, Inc. Intel is a registered trademark, and Core is a trademark, of Intel Corporation. NVIDIA is a trademark of NVIDIA Corporation. FireFly is a trademark of Samtec, Inc. PCIe is a trademark of PCI-SIG. All other trademarks are the property of their respective owners.