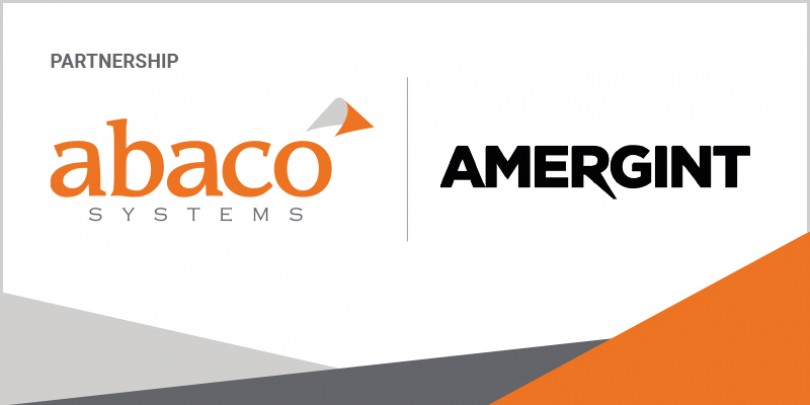 HUNTSVILLE, Ala./DENVER, Colo. (April 21, 2020) -- Abaco Systems today announced it has partnered with AMERGINT Technologies to develop a lab-tested electronic warfare (EW) communications capability that can be quickly configured for war fighters. Combining Abaco's ruggedized VP430 RFSoC hardware platform with AMERGINT's SOFTLINK™️ architecture, which moves signal and data processing into software, the companies have created a lower cost, rapidly available technology that reduces RF signal chain complexity, integration and field timing from weeks to days.
Designed for advanced EW applications, the VP430 is a major step forward in performance and density. It enables the use of fewer boards and much less power while delivering increased processing throughput. SOFTLINK provides the ability to rapidly build software applications from an early prototype through to full operational capability, bringing a mature software implementation ecosystem to agile development methodologies.
"We are delighted to be teaming with AMERGINT to help our customers make a fast start," says Peter Thompson, vice president of product management at Abaco Systems. "Modern militaries are increasingly relying on communication and weapons systems that utilize the entire RF spectrum, from microwaves, radars and satellites to infrared and lasers. And in today's contested environment, where new threats are proliferating and multiplying in number and complexity, it has never been more important to reduce time to market and time to deployment for new EW technologies. By pre-integrating AMERGINT's SOFTLINK libraries with our leading-edge hardware platforms, we're saving our customers valuable time, as well as reducing cost and program risk."
A document from the U.S. Department of the Army, U.S. Army Concept for Cyberspace and Electronic Warfare Operation 2025-2040, underscores how today's adversaries have developed sophisticated capabilities that contest U.S. operations—by land, sea, air, space, cyberspace—across the electromagnetic spectrum. Experts in the domain caution that the future operational environment will become increasingly more unpredictable, complex and potentially more dangerous, with the physical structure of cyberspace vulnerable to attack "by an array of destructive weapons, including high-power microwave munitions and laser systems, which are increasingly effective against digitized and miniaturized integrated circuits." While the Department of Defense is moving closer to buying commercially available products, most have not been tested for rugged environments that include extreme temperatures, high vibration and shock, high moisture or dryness—until now.
For more than 30 years, Abaco Systems has been a global leader in modular, high-performance, open architecture, standards-based rugged embedded computing, with many of its products and solutions found in high-profile military & aerospace sea, land and air programs, as well as in commercial and industrial organizations in which rugged reliability is required.
"With U.S. military reliance on electronic communications and GPS navigation, even a short interruption can be disastrous to an operation," says Marc Verity, vice president of systems at AMERGINT Technologies. "Using proven modular software devices, nearly any signal, data processing or network transport capability can be designed, configured and deployed with our SOFTLINK technology. Customers using advanced Abaco Systems' platforms can now validate and deploy new capabilities without enduring complex software development cycles."
About Abaco Systems
With more than 30 years' experience, Abaco Systems is a global leader in open architecture computing and electronic systems for aerospace, defense and industrial applications. We create innovative, modular solutions based on open standards that are characterized by outstanding price/performance, ultimate rugged reliability and minimal SWaP. Our goal is to be a significant contributor to our customers' success, partnering with them to reduce cost, time-to-deployment and risk and supporting them over the long term.  With an active presence in hundreds of national asset platforms on land, sea and in the air, Abaco Systems is trusted where it matters most. www.abaco.com

About AMERGINT Technologies
AMERGINT Technologies is an essential and trusted partner in the evolution of the space and defense industries that focuses on mission-critical communication and data paths through the capture, processing, transport and exploitation of vital mission data. Founded in 2008 by industry veterans, AMERGINT enables the crucial links its customers use to communicate with satellites, launch vehicles and other vital assets. Building reliable and secure software applications in close partnership with its customers, AMERGINT has delivered over 2,500 AMERGINT products hosted on cloud architectures and dedicated servers, testing, launching and operating space systems. www.amergint.com
For more information, contact:
Alisa Coffey
Head of Marketing
Abaco Systems
alisa.coffey@abaco.com
Valerie Christopherson / Julian Paolino  
Global Results Comms (GRC)
+1 949 608 0276
amergint@globalresultspr.com
* Xilinx and Zynq are registered trademarks, and Ultrascale+ is a trademark, of Xilinx, Inc. All other trademarks are the property of their respective owners.