Overview
Makes possible applications you thought were impossible
The SWE440A provides a 40 Gigabit Ethernet-based system interconnect that allows single board computers, digital signal processors, graphics cards, sensor I/O cards and the others to pass data at multi-Gigabit speeds, enabling the creation of true HPEC (High Performance Embedded Computing) solutions in the 3U VPX form factor.
Powerful - without the power
By using advanced system-on-chip (SoC) technology, the SWE440A consumes minimal power - 40 watts or less. It also offers a wide range of data plane and control plane port configuration choices to match customer's preferred OpenVPX implementation. The SWE440A supports up to eight 40 Gigabit Ethernet ports or up to thirty-two 10 Gigabit Ethernet ports - or combinations of the two.
Keeping your data safe
The new switch benefits from Abaco's OpenWare™ switch management software. Developed by Abaco's Networking Innovation Center, Openware is based on open industry standards and provides customers with significant flexibility for customization, together with extensive security features including denial of service attack prevention, user password mechanisms with multiple levels of security and military level authorization schemes including 802.1X and sanitization. It also provides a broad range of network protocol support for Layer 2 and Layer 3 functionality, including Layer 3 forwarding which provides dynamic routing with standard routing protocols – essential for customers with complex networks.
Specifications
Port Type
1000BaseKX, 10GBASE-KX4, 40GBASE-KR4, 10GBase-KR
Management Type
Fully Managed Layer-2/3+
Network Operations
Wire speed switching and routing of L2 & L3 packets (including IPv6)
Software
OpenWare Switch Management
Ruggedization
Level 1-5 Air, Conduction Cooled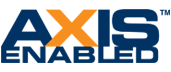 AXIS Software

openware

RoHS Compliant

Victory
Ethernet switches: why time matters
A managed Ethernet switch can offer significant advantages over an unmanaged switch in terms of flexibility, availability and security. However: organizations will often compromise on these benefits in favor of the faster start-up times offered by an unmanaged switch.
Networking
No two networking challenges are the same – which is why our customers value Abaco's flexible OpenWare switch management software.
High Performance Embedded Computing
Combining open systems architectures with leading commercial and GPGPU processors delivers the performance, scalability and interoperability your most demanding applications need.
OpenWare
The industry's most flexible, most customizable, most scalable network management software – with multi-level security and the fastest start-up time.