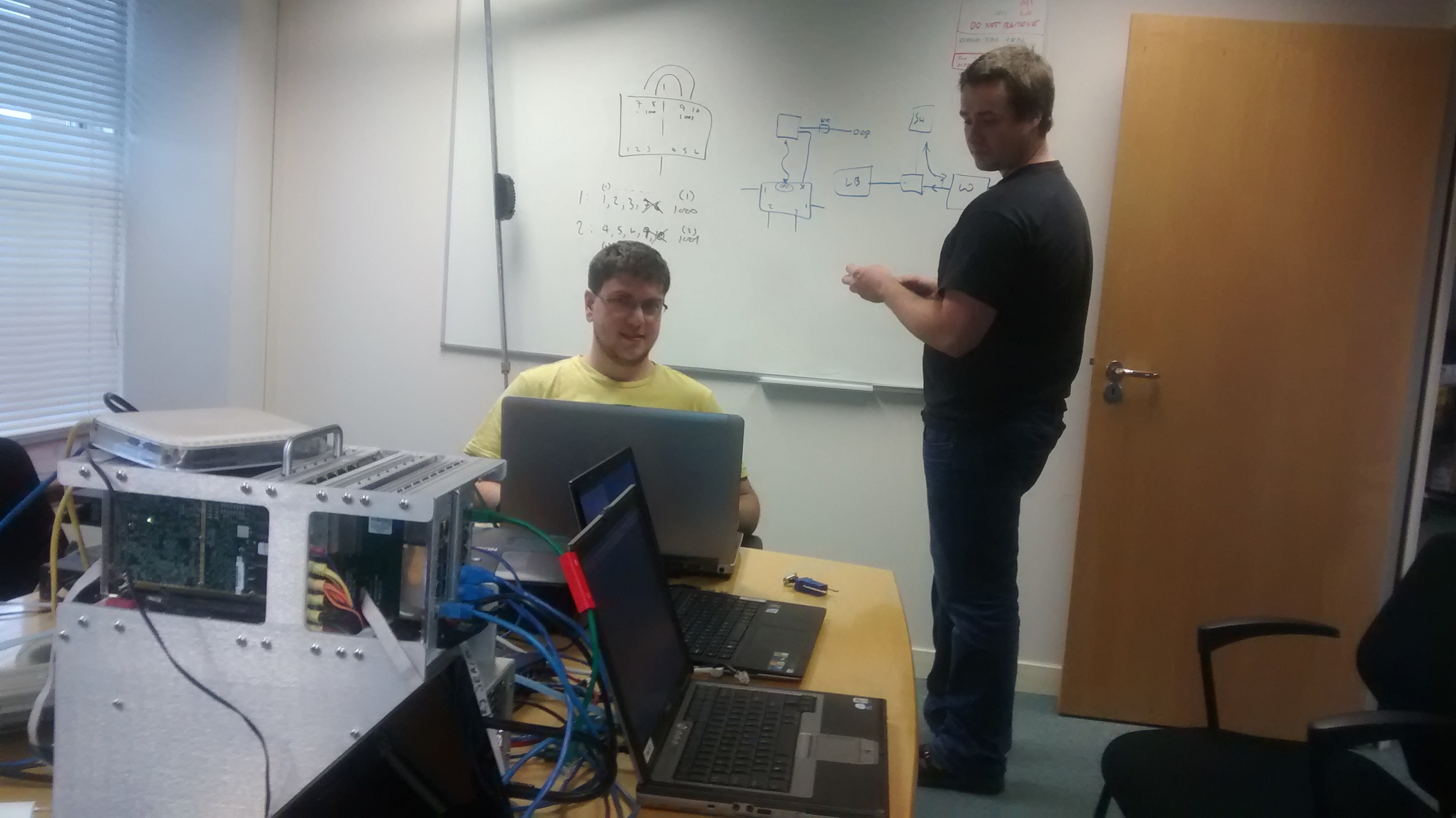 Abaco is expanding its Networking Center of Excellence team in Edinburgh. The team is responsible for the development and support of OpenWare, Abaco's Ethernet switch management suite that provides our customers with significant flexibility, performance and security, as well as providing us with an important competitive advantage.
We're taking our new recruits through training. OpenWare is a very large, complex code base, developed over the last 15 years—and so presents a major learning curve to our new team members. We've covered many topics around networking, Ethernet, how switches are used in the military and aerospace market, and what is required to manage a modern Ethernet switch. We touched on much of the history of networking, and even this morning had a discussion from some of the more experienced members of the team around "real Ethernet cable" (which was as thick as your thumb).
A lot to learn
The new engineers have been well warned that there is a lot to learn, and they will be expected to do a lot of research. We've just assigned them some hands-on exercises, so that they can experience some of the challenges which our customers go through when they have to design, set up and commission a new network—be that in a navy ship, military vehicle or aircraft. Of course, we always like to make a point that we have two different switch products running our code in the International Space Station—but we haven't offered them a site visit!
Abaco is actively expanding engineering capability in a wide number of areas, and network expertise is one of them. To illustrate why having this level of expertise matters in a company like ours, take a look at our new white paper here. It could be that it will inspire you to contact us with a networking problem that's been challenging for some time. We'll look forward to talking to you.