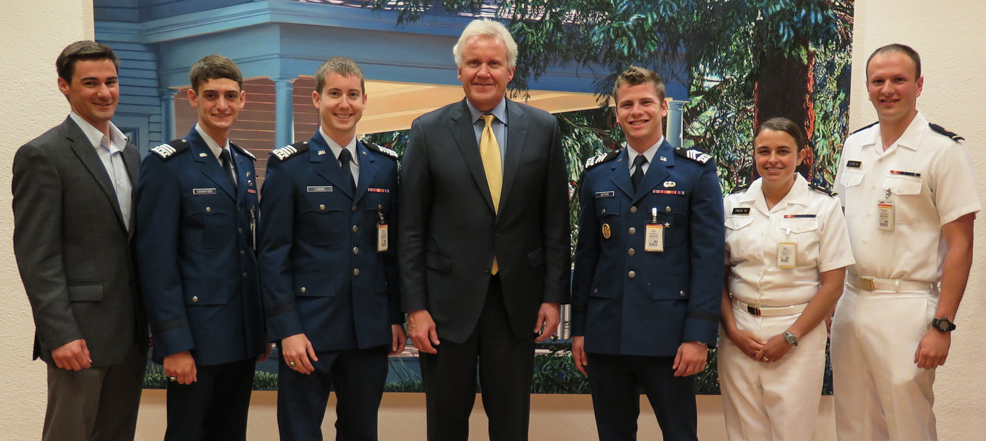 This year, like most, we hear a lot about our brave brothers and sisters who have answered our nation's call to serve. Their commitment to our nation inspires us; we host charity events, hold parades and relate stories about these noble folks. It makes me wonder, though...what about the rest of the year? Many of these folks have devoted their lives to our military on the battlefields of our nation's commitments—yet it seems that only at this time, as we ramp up to our Thanksgiving and other holiday festivities, we spare such a short time to remember and honor them.
Having come of draft age at the height of the Vietnam conflict, I have many friends and contemporaries who have served (I myself spent seven years in the military). There is my dear friend the Silver Star recipient, the Top Gun combat pilot, the many, many GE associates who have served (and are serving), and of course my friends from high school and college who gave their lives. So for me, Veterans Day is every day, and while I may not always agree with the reasons we put our soldiers, sailors, marines and airmen in harm's way, I steadfastly support them and their duty and commitment to the nation we call our sacred home.
This brings me to my point: We in the defense industry must commit, every day, with every action to protect those who serve. Our responsibility must be no less than that of those who stand in the front lines, because they use the tools we provide. We count on them to defend us; can our commitment to them be less?
We here at GE are well known for our commitment to our Veterans. The GE Veterans network is a vibrant and proactive force for our veterans (catch up on their blog). I also know of several individuals within GE who give much of their time and energy to veterans causes outside of the good work that GE does. Today, though (and every day), I ask that we all in GE and in every other defense contractor remember who we serve, not just with a "thank you for your service," a parade, a donation, but by remembering that what we do matters—to our fighting forces and to our nation.
So honor our veterans—but commit to making our military strong, to saving their lives and to preserving our liberty.