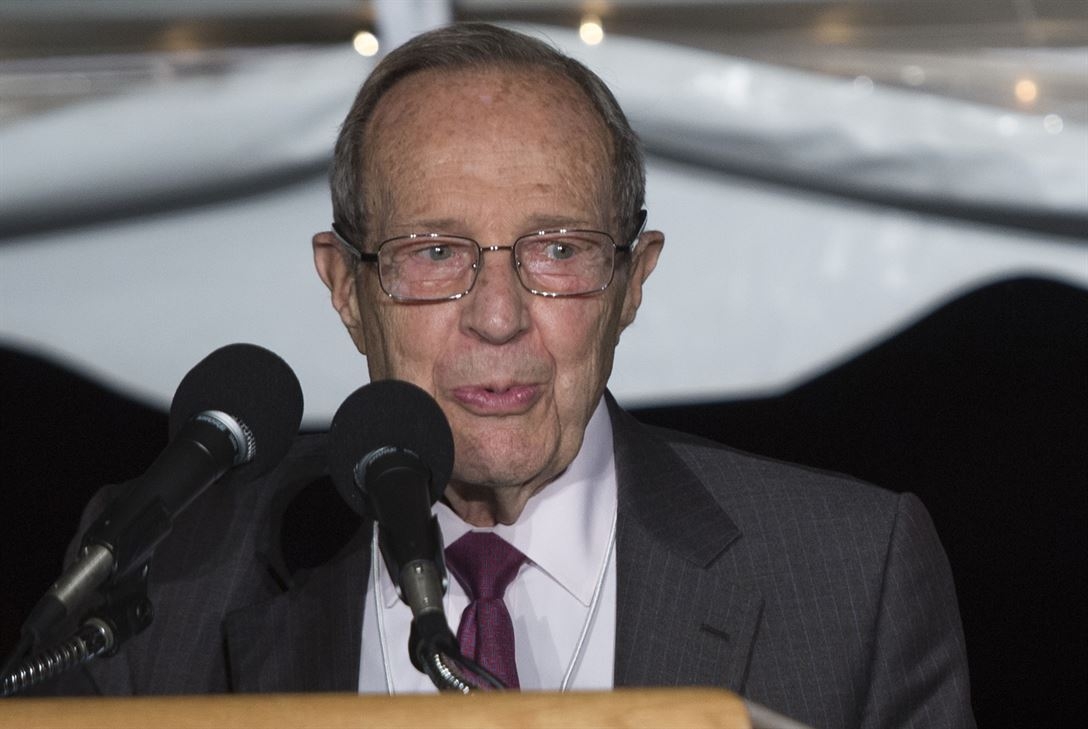 I was looking for something – I forget what, but you know how that goes with Google – when I stumbled across something promoting a white paper authored by Microsoft and Siemens. Its title? "Make vs. Buy: understanding the trade-offs between a build-your-own and pre-built industrial IoT platform."
It resonated with me not least because it echoed a discussion I'd been having with myself. The fact is, I need a new PC. I'm not wholly technically incompetent, so I could build one myself. While the individual piece parts would collectively cost not much less than buying the whole thing pre-made, I could get the exact specification I wanted.
And then I thought: here's a discussion that's been going on in the military embedded computing industry for almost time immemorial. Back in the day, pretty much everything the military acquired was purpose-designed and purpose-built to the military's requirements. But then, in 1994, Secretary of Defense William Perry came along and changed the game with the publication of "Acquisition Reform: A Mandate For Change". Perry formalized the requirement for defense suppliers to use technologies and products that were widely used in the commercial world. He created, in effect, the concept of 'COTS' – commercial off-the-shelf.
Vision
His vision of the benefits he foresaw was clear. Development costs would be lower, because they would be borne, not by the military, but by equipment vendors. The cost of acquisition would be less as a result of moving away from mil specs; because boards would be manufactured in quantity, rather than one-offs; and as a result of competition between suppliers. The military would have access to much more powerful computing because it would leverage commercially available advanced technologies, such as processors from Intel, developed with cycle times of less than a year to match the needs of consumers. Lead-times would be reduced because these would be off-the-shelf solutions that were widely commercially available. Lifetime cost of ownership would be reduced because underlying technologies could be upgraded rather than scrapped: obsolescence would become a thing of the past. The price/performance paradigm of military computing would be transformed.
COTS isn't just about price/performance, though. It's also about interoperability, longevity, reduced risk, upgradeability, maintainability. Industry standards – in both hardware and software – all but guarantee long term interoperability: VME is perhaps the best example, with VPX and OpenVPX following on. Today, standards such as CMOSS and SOSA are – rightly – capturing much attention.
Delivered
No-one doubts that COTS has delivered on its promise. Military embedded computing is unrecognizable from what it was 25 years ago. And: we at Abaco have always been proud that we've been in the vanguard of that movement – recognizing that COTS was the way forward.
And having thought about the example provided by COTS, my decision about my new computer was pretty much made for me. I could get a pre-built configuration faster, and with less hassle. If necessary, I had access to the vendor's support line. And, if it didn't work for some reason, I could simply return it. It was a no-brainer.
In the same way: I didn't need to download that Microsoft/Siemens white paper to be certain of its conclusion: pre-built will get you there faster, with less hassle and at lower cost than developing and building it yourself. It's become an almost universal truth – and one that has served military embedded computing well over the past quarter of a century.