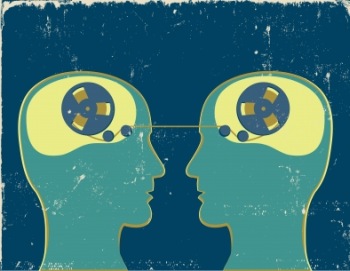 Engineers are not necessarily known for their concern over a customer's feelings. Their intense focus on product design, meeting schedules and growing their experience level are foremost in many cases—so it's been interesting to see recent discussion on the customer experience with a company's products. In a recent Fortune magazine article, Brad Smith, the CEO of Intuit, a provider of personal and small business finance software, discusses how important empathy is now for engineers and software developers. To compete in today's market, Intuit wants to know if the customer's product experience left "…a positive emotion." They want product developers with empathy.
The embedded computing products GE's Intelligent Platforms business designs are complex by their nature of application. They are designed by engineers and used by engineers, much different than the experience provided by consumer electronics with well-crafted user interfaces, or enterprise management software used by a number of non-technical disciplines. As such, the original product designer and other engineers involved with creating the end use embedded computing product are primarily concerned with meeting the intended specifications and throwing in other bells and whistles as the design constraints allow. The products need to appeal to a broad audience of equipment manufacturers. But even in our specialized embedded computing market, the products are becoming commoditized. Highly integrated silicon and explicitly defined design rules don't leave much room for differentiation. That means that the customer must have the best out-of-the-box experience as possible.
If our organization started to discuss how to design emotion into a product with engineering, you'd probably get a lot of stares and rolling eyeballs. But if, perhaps, our engineers put themselves in our customers' shoes more often, they might see how having empathy for what is essentially "their" customer would be very positive. They might find ways to make sure this customer has a positive emotional experience with the product. Having been in the engineering trenches earlier in my career, I can probably still muster a sense of what a good emotional experience would be. Documentation needs to be clear, concise, offer quick start options, cautions and get the customer up and running quickly. The product needs to show up when expected. A cable set ought to be standard with any board level or system product. A more than capable support engineer ought to be there at first use, or a quick phone call away. All these things and more make for positive emotions.
I've even begun to see mention of empathy within big GE. GE is intensely focused on user experiences and having empathy has now entered the conversation. GE wants teams and individuals with skills beyond the cognitive and into a deeper understanding of our customers' experience.
In summary: we should ask our product development teams to develop empathy for "their" customers—and we should ask our customers how they feel.