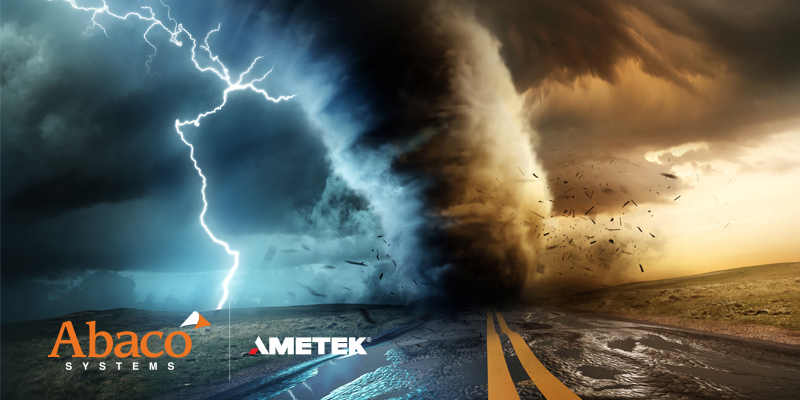 Much of the United States reflected an unfortunate 10th anniversary a few weeks ago, the 2011 tornado super outbreak that occurred over the course of several days. It was one of the deadliest tornado outbreaks spanning across 21 states and a total of 360 tornadoes. Those of us in Alabama were primarily impacted on April 27th, when 216 tornadoes occurred during a 24-hour period. We are often reminded that disaster preparedness is the best thing we can do to be ready for whatever may come our way. Of course, predicting weather outcomes is not an exact science as these events are generally very unpredictable and storm paths don't always follow planned models.
In a way, the preparedness required for an unpredictable tornado is very similar to what is needed for deployed embedded computing hardware. Typically, you hope for the best, but you also have to prepare for worst-case environments – which is the reason for supporting environments as low as -40° Celsius and up to +85° Celsius operating temperatures and handling severe shock and vibration.
We have had a lot of interest in our latest 6U single board computer, the SBC6511. Expected to be released into production very soon, the SBC6511 is available in OpenVPX or aligned to the SOSA standard. This board is designed specifically to accommodate harsh industrial and military environments. A few new features that stand out include thermal management, a three-axis accelerometer, and the ability to perform effectively under rugged conditions.
Heat and electronics typically don't get along, but that doesn't mean electronics aren't needed in hot environments. From steel mill furnaces to jet engines and beyond, our customers put embedded computing in some tough spots. At the same time, new silicon devices are faster than ever, resulting in more heat output. The SBC6511 answers this challenge with innovative vapor chamber technology, providing the thermal management required by both rugged convection and conduction cooled environments.
Likewise, vibration and shock are nearly everywhere. You expect it in a combat artillery vehicle or a cargo plane, but you wouldn't believe the unpredictable conditions in the nacelle of an offshore wind turbine. We design for these environments, but developers are getting more and more sophisticated as they want to measure and monitor these conditions. That's why the SBC6511 includes a three-axis accelerometer that provides unique capability to monitor shock and vibration induced in a given environment.
Withstanding tough environments isn't all the SBC6511 can do. It performs. This single board computer combines the latest Intel 9th generation technology along with the necessary interfaces such as 40 gig ethernet with RDMA, GEN3 PCI express and 10 Gb control plane to form the linchpin of high-end 6U processing systems. Additional interfaces such as dual XMC sites along with DisplayPort, USB3.0 and on board in NVMe SSD are an ideal fit for high performance deployable systems.
While we can't ever be sure when disaster will strike or which path it may take, we can prepare for the worst while hoping for the best. Abaco has risen to the occasion with the SBC6511 – providing what is needed for the possible challenges in deployed military hardware.