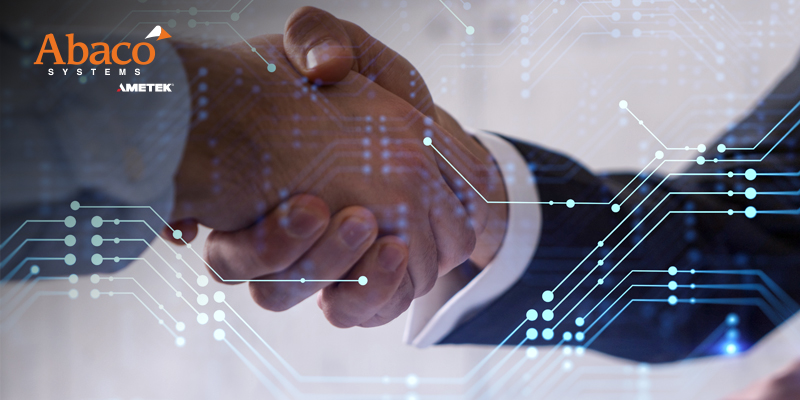 Getting to market quickly with the latest technology depends on relationships. Few, if any, companies can say they introduce game-changing products without the benefit of trusted business partnerships.
Open architecture computing and electronic system suppliers, like Abaco Systems, are no exception. Our customers depend on us for the latest certified, cost-effective, general-purpose embedded platforms to keep them relevant in their markets.
On the flip side, Abaco collaborates with leaders in the silicon chip supply chain to keep on top of the latest advancements. These partnerships ensure that up-to-date chip technology is available for our commercial, industrial, transportation, infrastructure, aerospace and defense customers.  
For example, as the Intel® Xeon® D-2700 processor with 100Gb Ethernet (100GbE) was being developed, Abaco engineers were brought into the chip maker's roadmap. In the embedded computer world, 100GbE is "on top of the food chain" when it comes to moving data across the backplane.  
When Intel told us about its 100GbE vision, our design team went to work. On the same day as the Intel Xeon D-2700 processor introduction, Abaco announced two 100GbE compute intensive 3U and 6U SOSA-aligned boards designed with the new processor – the HPC2812 6U VPX high performance computer (HPC) and the SBC3612D VPX single board computer (SBC).
The HPC2812 and SBC3612D plug-in cards (PIC) include the Xeon D-2700 processor (formerly known as Ice Lake-D) to form the multi-processing compute engine core of our OpenVPX 100GbE capable product portfolio – delivering the 3U and 6U building blocks needed in high performance, mission-ready systems. The D-2700 processor also doubles the throughput of the PCI Express (PCIe) Expansion Plane from Gen 3 to Gen 4. This provides significant performance increase when used with a complementary product such as a GPGPU processor. 
The 100GbE benefits, and technology partnership perks, don't stop when the product is brought to the market. Technology insertion gives our customers evolutionary paths to protect their investments by refreshing their systems with new boards.
If, for example, a customer has a board with 40GbE capabilities, technology insertion will allow them to upgrade to 100GbE by exchanging it with a new version. This protects the hardware outlay and eliminates worry about the technology getting stale or obsolete.
In the same vein, when customers design our boards into a system, these chip-maker relationships help us keep our commitments. If they say, "I need a 20- year lifespan," we have a migration path that includes next generation products. 
True, Abaco can't give them a product today that's going to last 20 years. But, because of our technology partnerships, we confidently provide a path that gets them there.

If you enjoyed this blog, you'll like our blog "Designed for the Future" 
More information on our Intel-based SBCs