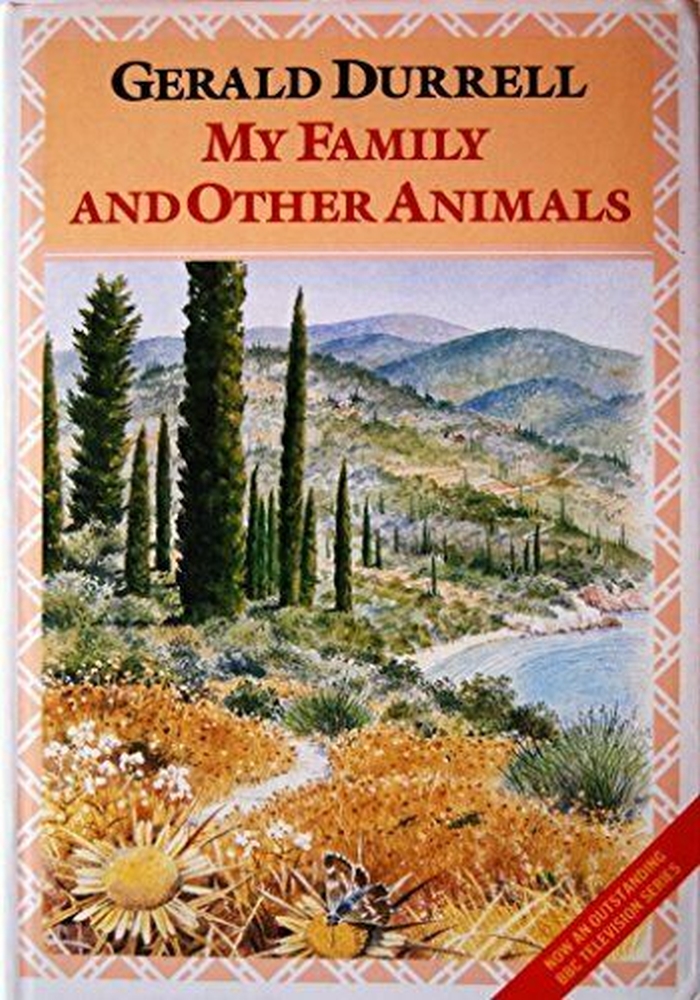 Here I am again, writing another blog to tell you of more good news from the GPU product stable at Abaco.
Looking back through my blogs so far, there seem to have a couple of themes - music of the 1970s and cars (I blame my parents for both of these passions, for which I am very grateful). It so happens the former sounds great in the latter, so all's well in my world…
This time, I'm very briefly straying into literature and the 1950s with a book I read (in the 1970s) - My Family and Other Animals by Gerald Durrell - for a bit of analogous inspiration. However: I have to admit that I can't really remember much about the book other than it being about a family's farming/small holding adventures on a Greek island and it being pretty funny.
(I suppose I should admit I really just thought it made for a good blog title…)
Five new products
This is because, as I alluded to earlier, it has been a very busy, enjoyable and, like the book, sometimes humorous year cultivating and growing the Abaco GPU product 'small holding'. We have launched five new NVIDIA Pascal GPU based products in the last 12 months in different shapes, sizes and feature sets -the latest of which is the GR5 3U VPX NVIDIA P2000 graphics output/GPGPU board.
This product is very important to us – and, we hope, to our customers too. It has been designed to pack a huge GPU performance punch with the NVIDIA P2000 chip-down GPU capable of up to 2.3 TFLOPs of performance to be able to pound on challenging applications such as those within situational awareness, ISR, radar and graphics processing.
Graphics processing is a key strength for the GR5. Having the Pascal P2000 GPU chew on the application with its 768 CUDA core teeth and huge memory bandwidth is, of course, fantastic and way better than the previous generation. Then, of course you've got to get the processed results to the displays for their intended use case, whether it be a radar ground station display, a 360° situational awareness operator display in an armoured ground vehicle platform - or similar for a UAV/remote/autonomous ground vehicle.
What's also challenging is that these different types of platforms may be new or may be upgrades - and in the case of upgrades, they may or may not have upgraded the displays' electronics when upgrading the rest of the electronics.
Upgrade path
For new platforms, we are seeing the trend towards DisplayPort-capable displays - and the GR5 delivers on this by providing two DisplayPort 1.2 outputs. However:  we have a very large installed customer base with the previous generation GRA112D and GRA113D who still need to interface to single link DVI displays. The GR5 delivers on this too by also providing – yes, you guessed it: two single link DVI outputs. Not only that, but they are pin-compatible with the two single link DVI ports on the GRA112D and the GRA113D. And, even better:  so is the x16 PCIe Gen 3, offering our installed customer base a much lower risk technology insertion upgrade path.
In my humble opinion, that puts a little extra cherry on top of the GR5's launch cake - and we are looking forward to bringing both new and existing customers and programs with us as we continue on Abaco's growing GPU product family (and other animals).