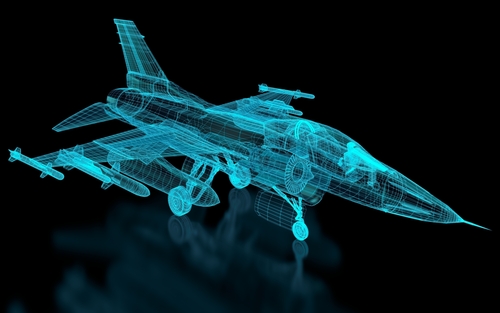 At GE's Intelligent Platforms business, our business leaders are our product managers. This is the first in a series of guest posts by our Embedded Product Management team, where they will share their thoughts and industry/technology insights. Mike Stern is product manager for our DSP/multiprocessing and High Performance Embedded Computing (HPEC) business.
A birthday that has passed largely unremarked this year is the 20th anniversary of COTS. It was in 1994 that then-Secretary of Defense William Perry formalized the requirement for defense suppliers to use technologies and products that were widely used in the commercial world. The thinking was that this would give the armed forces faster access to superior computing capabilities at lower cost—and what Perry hoped for has unquestionably become true.
In 2014, the military embedded computing landscape is transformed from where it was back then—and that has been almost entirely enabled by the ability of prime contractors, systems integrators, OEMs—and, yes, manufacturers like GE—to take leading-edge commercial technologies and apply them successfully to the world of military computing.
If we look around the commercial landscape today, what do we see? Cell phones putting vast amounts of location-aware information—and the ability to process that information—directly into the hands of consumers. We see businesses like Amazon and Google creating, managing and leveraging vast compute resources, based on powerful multi/many core processors from the likes of Intel and NVIDIA, together with software technologies like InfiniBand and PCI Express—turning real-time data into indispensable business information. We see the Internet of Things becoming a deployable reality, with data derived from multiple millions of connected sensors.
And here's the thing. Those technologies are migrating—have migrated—into the military embedded computing world. Where cell phones exist on the edge of the network, so now, new generations of small, lightweight, low-power, incredibly capable devices are being deployed on the leading edge of the battlefield. The technologies used by the likes of Amazon and Google within their HPC (high performance computing) data centers are technologies enthusiastically embraced by companies like GE to bring high performance embedded computing (HPEC) to military platforms of all shapes and sizes. And sensors? Increasingly, those are driving the need for HPEC, as more and more sophisticated sensors are being deployed to give strategic and tactical information advantage to warfighters—not to mention their use in maximizing military asset availability and minimizing cost of ownership.
The military is unquestionably deriving enormous benefit from these commercial technologies—the infrastructure of wide-scale support and development, the focus on high performance coupled with low power consumption, the economies of scale that derive from the huge markets served, the drive to turn potentially overwhelming data streams into meaningful, actionable information, and the frequent technology upgrades driven by consumer desire for more and better.
The military needs exactly what the commercial world needs. The only differences are that the military needs those technologies to be rugged enough to withstand the rigors of deployment on the battlefield—and it needs those technologies to be supported over the multi-year cycle of the typical program. That's where GE's Intelligent Platforms business comes in…
Interested in knowing more about how commercial technologies are driving leading edge developments in military embedded computing? We just published a new white paper, downloadable here. It makes fascinating reading—not least because you'll find out what "KAP" is all about.