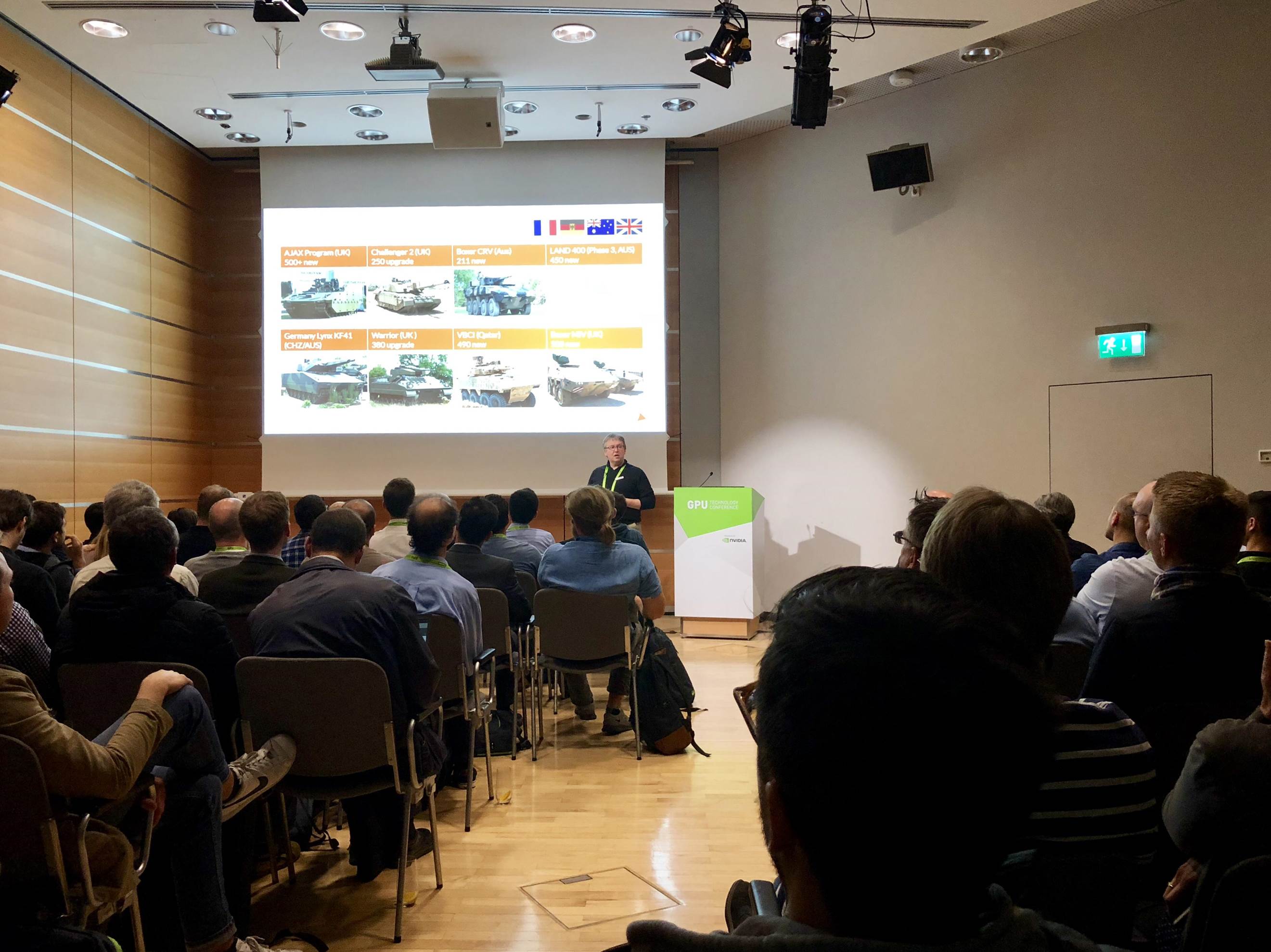 Last week saw me at my third GTC Europe and the second in Munich - the heart of the European motor industry. NVIDIA was here to engage with those tier one automotive manufacturers - but there was so much more going on. During the keynote speech by Jensen Huang, we learned more about the next generation of GPU which will be able to function in multiple roles that will bring AI gaming and simulation together when the Turing GPU is launched.
Turing's RTX real time ray tracing will produce photorealistic images in real time - and games have never looked better. I remember creating ray traced images 20 years ago on my PC - but back then, you had to be very patient as, pixel-by-pixel, a single image would appear. How things have moved on…
On the exhibition floor, we met vendors from across the industry. From enterprise to rugged to software accelerated AI, there was such a broad range of industries represented. We were pleased to see the rugged space well represented. Prior to arriving at GTC, we were engaging with customers who are just now dipping their toes into the GPU pond.
Traditional RTOS (real time operating system) users have been cautious and skeptical about how data parallelism might be deployed into mission critical systems. I think we are making headway with these customers, and they realize that traditional CPU architectures are not delivering the performance boosts they once did. Multicore processors, although delivering increased core counts – our SBC347D features 8/12 cores - typically run at lower frequencies. The overall SMP (symmetrical multiprocessing) performance is faster and more capable - but you must rewrite legacy code to make use of the additional capabilities. New features on Intel x86 CPUs like AVX512 also deliver increased performance - but again, they require modification to the code to make full use of the capability.
On the last day, we were invited to talk about deploying AI in defense applications. It was great to see a full house. We spoke about ground vehicles and the role AI can play in autonomous resupply. For those interested, it will be available in full on the GTC On Demand website shortly.