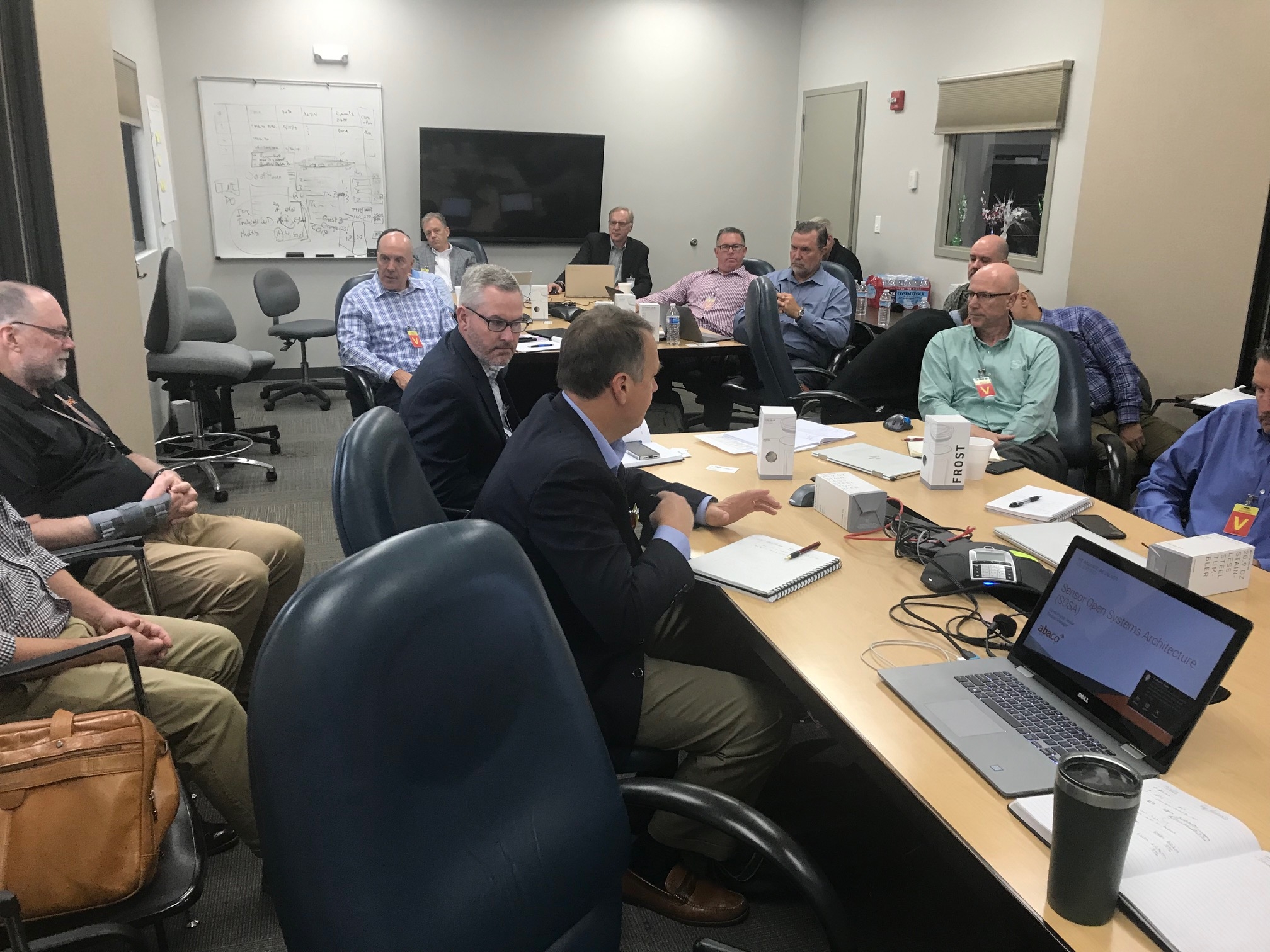 Abaco's US manufacturer's representatives are key contributors to our growth strategy.  They provide scale and reach that Abaco cannot achieve on its own and we rely on them to help drive growth for Abaco.
Recently, Abaco had the pleasure of hosting our US sales reps at our Huntsville facility for a two day summit focused on business strategy and driving growth.  We had a packed two days covering market dynamics, growth strategies, product roadmaps, SOSA, commercial operations, manufacturing operations, ITO, PLM, export control, compliance, cert strategy, and much more.  My colleagues Tricia Grospitch and Chuck Long also provided a plant tour from which all the reps came away impressed with Abaco's Huntsville operations.
The intended outcomes of the meeting were achieved, and we came away with several action items that will help improve how we work together going forward.  Session feedback from the reps was resoundingly positive as they collectively agreed it was a productive and valuable session.
It was a great opportunity for us to describe all the things we're doing – from our product development roadmap through to the 'behind the scenes' improvements we're making to a range of processes. We made it clear that our priorities are a) to deliver innovative, competitive products that will help drive growth, and b) to deliver exemplary customer service across the board. It was good to get our reps' feedback: they came away with confidence that Abaco leadership is doing the right things to ensure our mutual success.
Thank you to so many of the Abaco team in Huntsville and around the globe for hosting, supporting and presenting content during the week – and to our reps for making the time to be with us and for helping make it a productive and worthwhile event.