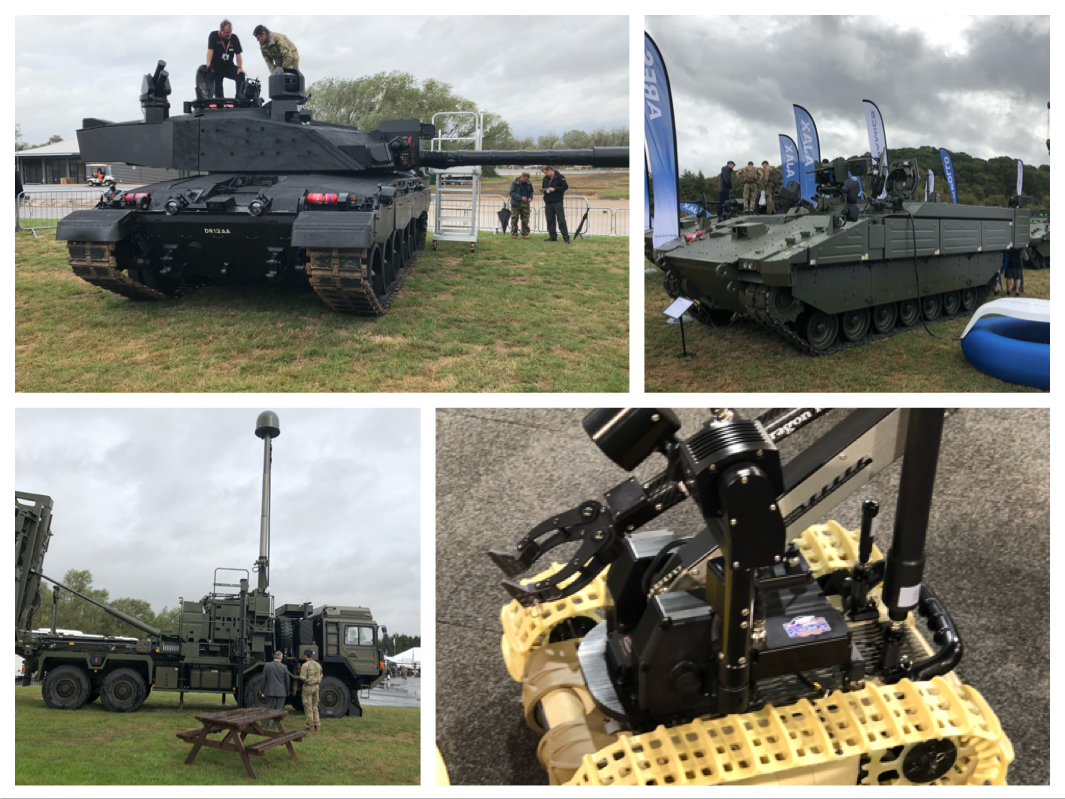 It's been two years since the last DVD show at Millbrook proving ground in Bedfordshire on the UK. DVD – which took place last week - is a showcase for the equipment and technology that will ensure that the British Army is equipped to meet the challenges it will face.
Back then, we were fresh out of GE and trying to establish the Abaco brand. Much has changed in the subsequent two years, including a new CEO and the addition of new product lines focused on Electronic Warfare (a rich selection of FPGA and FMC products) and flexibility thanks to the MMS (Micro Mezzanine System) I/O tiles and mezzanine carrier cards.
We had much to talk about, and our AI demonstration showing real time gesture detection from a live camera feed was a real hit with visitors who stopped to pose in front of our booth and interact with our products. Deep learning is a hot topic in defense and can be used in many applications from autonomous resupply (Honda Mira had their VIKING Multirole UGV Platform on display), border protection, situational awareness to predictive analytics. The GVC2000 rugged HPEC Display Computer features a best in class Intel Xeon processor and NVIDIA technology for AI and inference at the edge of the battlespace.
Security
Although many of the conversations were around how AI will impact on defense, we also talked a lot about security and tamper detection. Security is a big deal in the MoD, and Abaco is stepping up to the challenges faced in ground applications. Our latest Intel products all include TPM (Trusted Platform Modules) and many have secure FPGA technology onboard. We are working with tamper resistant materials and changing the way we design and manufacture boards to make them more secure.
The UK MoD has announced that it intends to procure 508 Boxer MIV 8x8 vehicles to be in service by 2025 and 60% will be UK sourced and manufactured. In addition to the Challenger 2 life extension and the great work already being done on AJAX and Warrior, the UK defense sector is buzzing with new programs. There's a lot to see and talk about. It's a great time to be innovating and participating in these programs and, with a wealth of GVA and COTS offerings ready to go, we're ready to address the future requirements and technical challenges ahead.