As I watched the 72nd Primetime Emmy Awards, I was reminded that many actors and actresses, while extremely successful in one area, are also able to crossover and show their talents are three-fold (acting, singing, and dancing). These incredibly talented individuals are known as a "triple threat." The success of their careers depends at different moments on the viability of each of these skills and the work they've put into all three of these talents. Becoming a triple threat can help to solidify the position and longevity of an individual or even a corporation in any industry – entertainment, football, banking, or aerospace and defense.
Earlier in the year, Abaco achieved AS9100 re-certification at our Huntsville, Alabama Headquarters & Innovation Center, and the Huntsville South manufacturing site in spite of obstacles faced by the impacts of COVID-19. These efforts were highlighted by Plant Engineering Magazine. AS9100 certification ensures quality and safety standards are met across the board for the aviation, space, and defense industries. Abaco has continued its commitment to excellence by meeting or exceeding the standards every year since achieving our first certification in 2013.
Continuing our commitment to excellence, we also wrapped up an AS9100 surveillance at our DSP Innovation Center. A recent expansion of this site enabled over 50% growth in facilities (over 16,000 square feet) and site headcounts (increasing to more than 65 employees). We are exceedingly proud of this accomplishment. Additionally, our Innovation Center in Goleta, California did the same for its ISO9001 certification. 
Each of our innovation centers in the US and the UK are home to teams of talented engineers who develop our industry-leading products and part of our global presence.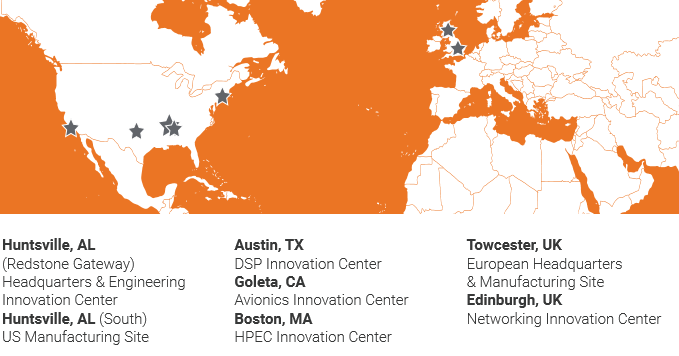 Here at Abaco, we have dedicated ourselves to innovation so that we can deliver rugged embedded computing products that enable our customers to succeed. Our continued success in AS9100 and ISO 9001 certifications exemplifies our ongoing commitment to progress and innovation, which directly translates to the success of our customers. Quality, performance, innovation: It is clear that Abaco is positioned as a triple threat from Huntsville, to Austin, to Goleta.