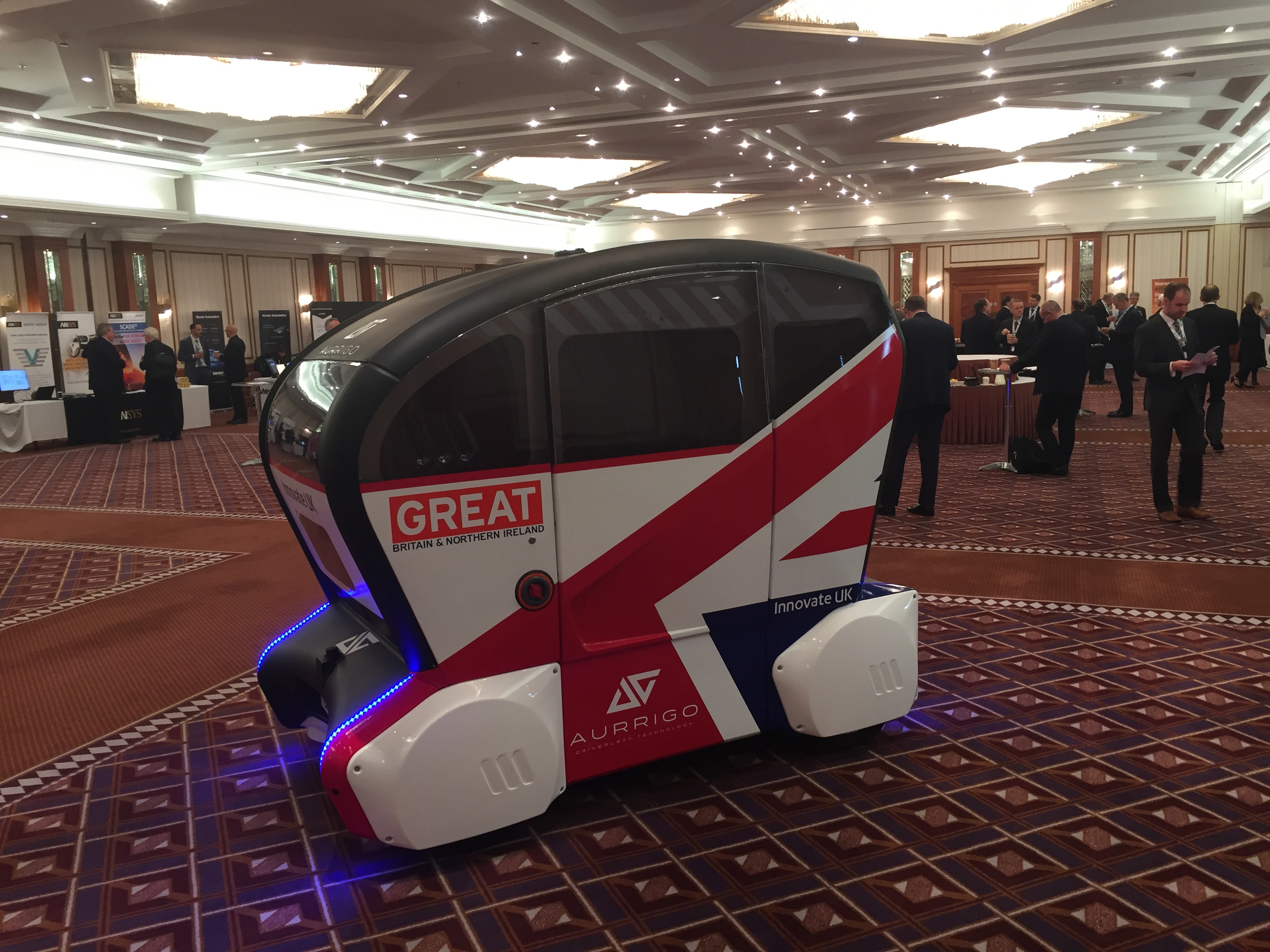 Earlier this month, I attended the Automotive Electronic Systems Innovation Network (AESIN) 2017 Conference at the National Motorcycle Museum near Solihull, England to meet with companies who supply electronic systems into the automotive market. AESIN was formed in 2012 in response to the rise in in-car electronics approaching 50% of vehicle cost and contributing £80 billion (5.4% of UK GDP) as recognised by ECSO (Electronic Systems Community).
As a new face at this conference, it was great to see some old friends from the military and avionics sectors in attendance from Green Hills, Lynx Software and ANSYS. These are companies we have long standing relationships with here in the UK and it was great catching up with some old friends. I had plenty of opportunities to talk with partners and exhibitors about how we can leverage our wealth of experience in military avionics (for safety critical applications DO-178/DO254) in the automotive sector.
The Automotive Council UK presented an excellent roadmap  - "Product Roadmap 2017: Intelligent Connected Vehicle" - to a fully autonomous future. The roadmap shows when the Council thinks the identified roadblocks (no pun intended) will be overcome and we will see SAE Level 4 / 5 vehicles driving around on UK roads.
Advanced testing environment
There is also some great work being done as part of the UK CITE (Connected Intelligent Transport Environment) project to create the most advanced environment for testing connected and autonomous vehicles along sections of the M40, M42, A46, and A45 (all major UK roads) – as well as an urban route in Coventry. Along this route, vehicles will have access to V2X communications via LTE, ITS-G5, Wi-Fi, LTE-V and DSRC (Dedicated Short Range Communications). The RSU (Road Side Units) will be provided by Siemens UK.
In addition to all the security and safety concerns around V2X communications, the big question of certification was also being addressed by tool vendors and software architects. Achieving ASIL D (ISO 26262) software certification for ADAS systems to drive the vehicle is going to place an additional burden on software companies – but they're ready with tools ready to lighten the load.
It was also interesting to see the silicon vendors at the show talking about improvements to radar sensors and roadmaps for devices with increased antenna counts giving greater fidelity (approaching that of traditional lidar).
It was a very intense day with much to talk about and see. I'm glad I attended this year's show and hope to participate in future AESIN sponsored events in the not too distant future.