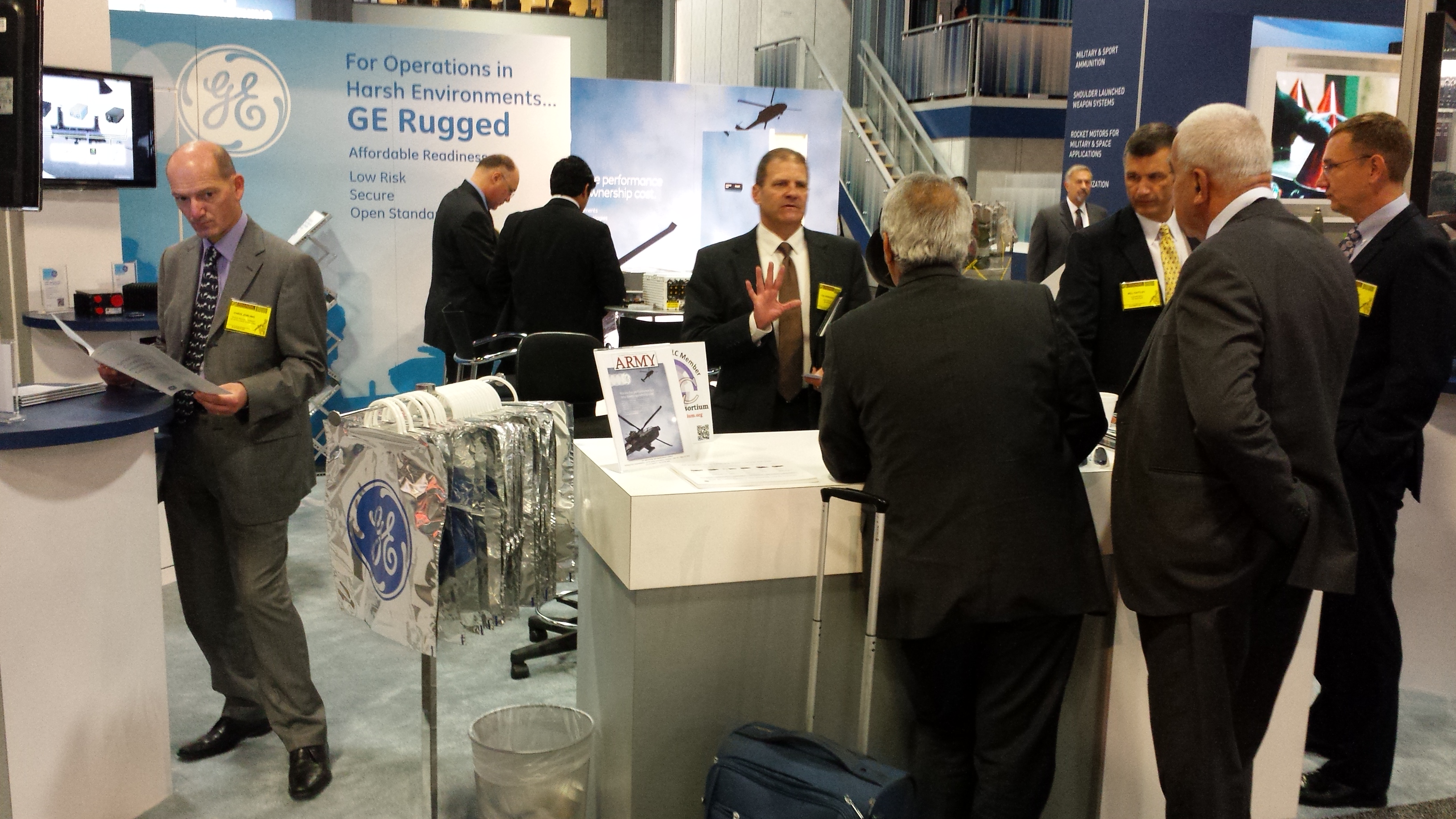 The last day of the show always looked like it was going to be one of our busiest—but it could get challenging if everything didn't run to plan… It got challenging. The number of commitments we had for the day meant that the daily pre-brief over-ran—but fortunately, the team had done a super job the previous evening, so the booth looked great—again.
Then, our 9:00 appointment asked if we could shift it back. Yep, no problem—if we can get some of our other appointments to agree to change their time-slots. It turns out, they can—good news. The day looks like it will work like clockwork, just like it has been doing.
But, as John Lennon is famously reputed to have said: "Life's what happens when you've made other plans." (I have another favorite quote from John Lennon. On being asked whether Ringo Starr was the best drummer in the world, he's said to have replied: "He's not even the best drummer in the Beatles." But I digress…)
On this occasion, the illustration of what Lennon said came in the form of a General. "I'd like to know about your high performance embedded computers, so and so from the PM's office told me I needed to see you," he said. Well, that's an opportunity you don't walk away from, of course. It was tight, but I managed to spend half an hour with him, and then handed him off to a colleague and made my excuses—another meeting scheduled.
Two more meetings later, and I realize it's 2:00. I'm starving—no time to break for lunch. Thank goodness for protein bars and coffee. Finally, show closing time rolls around at 5:00. I check my notes and see that we've managed another eight meetings today. Time to get the crates out…
I head wearily back to my hotel room, and look back on a remarkable day. We've drunk from an absolute fire hose in terms of the valuable information we've gained. The booth crew executed flawlessly, as they have done throughout the show. In fact, I really want to thank not only the booth crew, but also the people "behind the scenes" who have made this such an outstanding show for us that has probably exceeded what we thought we could achieve—and we thought we could achieve a lot. What we have collectively accomplished reflects wonderfully on GE, and made me proud.
Our messaging has been tight and focused. Best of all, we've had the ear of the most important people in our business—which is exactly what we set out to achieve when we started planning our participation in AUSA almost a year ago. Today alone was worth every dime and every minute we put into the show.
It's time for some hard-earned sleep. I need to get to bed in good time, as I have an early morning flight back to the day job.
I'm hoping to gather my thoughts about the show over the next few days, and plan to summarize them here. Watch this space.