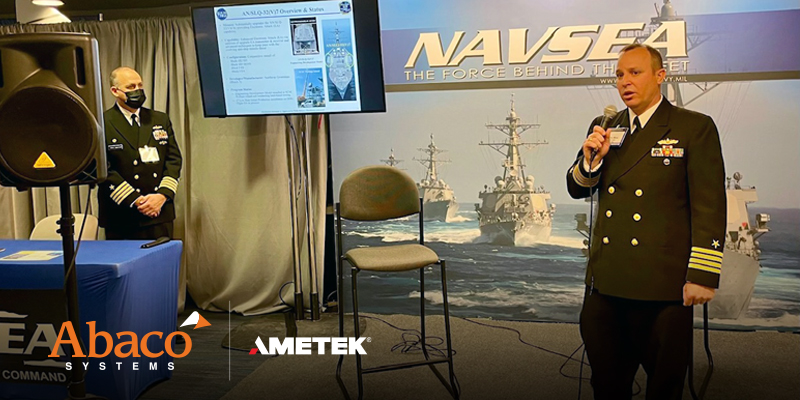 Abaco attended the Surface Navy Association's 34th National Symposium in Crystal City on January 11, 2022. Major primes and a huge supplier base displayed their products and services for the Surface Navy leadership, PMAs, Program Managers, and many civilians working for the Department of Navy. 
 
The first day of the symposium was packed with NAVSEA presentations and notable speakers throughout the day. The keynote address was delivered by ADM Michael Gilday, USN, Chief of Naval Operations. 
  
Abaco discussed its SOSA aligned portfolio with many primes, key suppliers, several Naval officers and people from the Naval Research Lab. The 3U form factor RFSoC technology was of particular interest to many customers who work to solve hard problems related to EW and radar back-end RF processing requirements. 
 
Abaco also highlighted the FORCE2C flight certifiable mission computer, GVC1001 ultra high-performance graphics, vision, and AI computer, for mobile applications including off-road utility equipment.