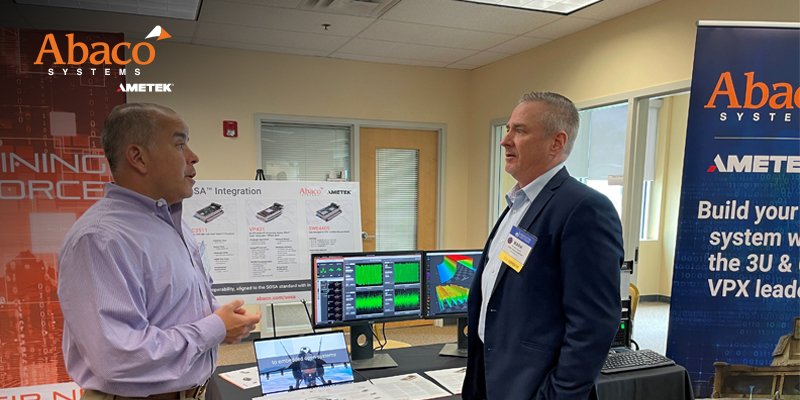 Abaco Systems exhibited at the Association of Old Crow's Cyber Electromagnetic Activity (CEMA) 2022 in Belcamp, Md, last week. The CEMA community came together one more time for a very productive two-day conference. This year's theme, "The Invisible Battlefield: Deterrence During Competition, Dominance Throughout Conflict", is especially important given that electromagnetic spectrum dominance is vital for the United States military's continued success despite new threats from technologically advanced adversaries. 
 
One of Abaco's highest priorities is to support the U.S. Army's initiatives of open standards with SOSA and CMOSS profiles. At the event, Abaco showcased interoperability of SOSA-aligned 3U VPX hardware in an RF signal processing demo to support EW spectrum capabilities of signal ingest and processing at next-gen level. 
 
The U.S. Army's data must be protected for secure processing. Abaco and General Dynamics Mission Systems co-presented a solution based on their respective and combined technologies in a breakout presentation. The presentation, "Open VPX SOSA Aligned Solutions with Maximized Throughput & Advanced NSA Type-1 Cyber Security Encryption Features", outlined a high-level overview of how the two companies are working together to bring cyber security to rugged embedded electronics hardware in the battlespace.